Wednesday, April 22, 2020
SALVATION-GODS FREE GIFT TO YOU-IF YOU ASK HIM INTO YOUR HEART
JEWISH KING JESUS IS COMING AT THE RAPTURE FOR US IN THE CLOUDS-DON'T MISS IT FOR THE WORLD.THE BIBLE TAKEN LITERALLY- WHEN THE PLAIN SENSE MAKES GOOD SENSE-SEEK NO OTHER SENSE-LEST YOU END UP IN NONSENSE.GET SAVED NOW- CALL ON JESUS TODAY.THE ONLY SAVIOR OF THE WHOLE EARTH - NO OTHER. 1 COR 15:23-JESUS THE FIRST FRUITS-CHRISTIANS RAPTURED TO JESUS-FIRST FRUITS OF THE SPIRIT-23 But every man in his own order: Christ the firstfruits; afterward they that are Christ's at his coming.ROMANS 8:23 And not only they, but ourselves also, which have the firstfruits of the Spirit, even we ourselves groan within ourselves, waiting for the adoption, to wit, the redemption of our body.(THE PRE-TRIB RAPTURE)
JACK VAN IMPE-NO BODIES IN HEAVEN ONLY (MOSES-ELIJAH-ENOCH)-JESUS (HAS HIS NEVER DYING BODY LIKE WE CHRISTIANS GET AT THE RAPTURE TO LIVE ON EARTH FOREVER IN OUR SEEN BODY)--RIGHT NOW--ALL SPIRIT BODIES IN HEAVEN NOW ARE CHRISTIANS IN THEIR SPIRITUAL BODIES UNTIL THE RAPTURE OCCURS-WHEN ALL THE BODIES AND SPIRITS OF ALL CHRISTIANS DEAD-WILL REUNITE TOGETHER WITH EACH OTHER AGAIN.AND THEN WE WILL HAVE OUR NEW BODIES (NEVER DYING BODIES LIKE JESUS') AND WE RETURN TO EARTH WITH JESUS TO RULE FOREVER IN NOT OUR SPIRITUAL UNSEEN BODIES.BUT OUR CLEARLY SEEN NEW REUNITED SPIRIT-BODY-SOUL BODIES TO LITERALLY RULE ON EARTH FOREVER WITH JESUS.SO YES-JACK IS CORRECT THERE IS NO PERSON IN HEAVEN WITH A BODY BUT ONLY A SPIRIT BODY FOR NOW-UNTIL THE RAPTURE-WHEN WE GET OUR NEW BODIES THAT WILL BE SEEN AGAIN.AND LIVE ON EARTH WITH JESUS FOREVER.
RAPTURE-PRE-TRIB
ROSH HASHANA SHOFAR
SOUND OF THE SHOFAR
SALVATION GODS FREE GIFT TO YOU
IF YOU DONT KNOW KING JESUS AND WANT HIM TO TAKE OVER YOUR LIFE, HE LOVES YOU AND WANTS YOUR HEART TO BE WITH HIM FOREVER AND EVER. HE WANTS ALL PEOPLE ON EARTH TO COME TO REPENTENCE AND CALL ON HIM TO SAVE US FROM OUR SINS. ONLY HE CAN DO IT WHEN WE CALL ON HIM.
IF YOU WANT TO BE SAVED FOR TIME AND ETERNITY WITH KING JESUS SAY THIS PRAYER AND HE PROMISES ETERNAL LIFE WITH HIM. HELL WAS MADE FOR SATAN AND HIS ANGELS, GOD WANTS ALL HUMANS TO BE WITH HIM FOREVER.
PRAY THIS PRAYER

THANK YOU LORD JESUS. THAT YOU LOVED ME, AND GAVE YOURSELF FOR ME. WHAT LOVE, AND TODAY I RESPOND, I WANT YOU AS MY OWN PERSONAL SAVIOR. AND YOUR PRECIOUS BLOOD PUT INTO A SPECIAL BODY BY YOUR FATHER, WAS SHED FOR ME, TO CLEANSE ME, TO WASH ME, TO SAVE ME. I ACCEPT IT NOW, COME INTO MY HEART PRECIOUS SAVIOR. I PRAY THIS IN YOUR HOLY NAME KING JESUS. AMEN AND AMEN.
COME QUICKLY LORD JESUS.OUR JEWISH MESSIAH.AND KING.YOUR EARTHLY FOREVER THRONE OF DAVID AWAITS YOU IN JERUSALEM.AFTER THE 7 YEAR TRIBULATION PERIOD.
JACK VAN IMPE ALTER CALL AT 23MINUTES OF THE VIDEO
ZECHARIAH 14:4
4 And his (JEWISH KING JESUS) feet shall stand in that day upon the mount of Olives, which is before Jerusalem on the east, and the mount of Olives shall cleave in the midst thereof toward the east and toward the west, and there shall be a very great valley; and half of the mountain shall remove toward the north, and half of it toward the south.
LUKE 1:32-33
32 He (JEWISH KING JESUS) shall be great, and shall be called the Son of the Highest: and the Lord God shall give unto him the throne of his father David:(IN JERUSALEM)
33 And he shall reign over the house of Jacob (ISRAEL) for ever; and of his kingdom there shall be no end.(THATS RULING FOREVER FROM JERUSALEM JESUS DOES)
ISAIAH 9:6-7
6 For unto us a child is born, unto us a son is given:(JESUS 1ST COMING AS A BABY OR SAVIOR) and the government shall be upon his shoulder:(JESUS 2ND COMING AS RULING KING AND JUDGE FROM JERUSALEM FOREVER AT THE END OF THE 7 YEAR TRIBULATION) and his name shall be called Wonderful, Counsellor, The mighty God, The everlasting Father, The Prince of Peace.
7 Of the increase of his (JESUS) government and peace there shall be no end, upon the throne of David,( IN JERUSALEM) and upon his kingdom, to order it, and to establish it with judgment and with justice from henceforth even for ever. The zeal of the LORD of hosts will perform this.
YOU EITHER LIVE WITH JESUS ON EARTH FOREVER.OR WITH SATAN FOREVER IN THE LAKE OF FIRE-WHICH I BELIEVE TO BE A BLACK HOLE IN OUTER DARKNESS OF THE HEAVINLIES.AFTER JESUS' 1,000 YEAR RULE ON EARTH.THEN ALL THE LOST DEAD STAND IN FRONT OF JESUS-THEN GET THROWN IN THE LAKE OF FIRE FOREVER WITH THEIR NEVER DYING BODY. AND WHETHER YOU BELIEVE THEIRS A HELL OR NOT. YOUR BELIEF DOES NOT MATTER. GOD TOLD US HE CREATED A HELL FOR THE DEVIL AND HIS ANGELS. AND WHOEVER IS NOT SAVED-SPENDS ETERNITY IN HELL WITH THE DEVIL AND HIS ANGELS. PERIOD.
http://israndjer.blogspot.ca/2016/02/just-seen-biggest-black-hole-ever-seen.html
IS HELL REAL YOU DECIDE
IF YOUR NOT SAVED.YOU HAVE TO KNOW WERE YOU WILL SPEND ETERNITY-FOREVER IN YOUR NEVER DYING BODY.
The following article appeared in the well respected Finland newspaper, Ammenusastia
"As a communist I don't believe in heaven or the Bible but as a scientist I now believe in hell," said Dr. Azzacove. "Needless to say we were shocked to make such a discovery. But we know what we saw and we know what we heard. And we are absolutely convinced that we drilled through the gates of hell!"Dr. Azzacove continued, ". . .the drill suddenly began to rotate wildly, indicating that we had reached a large empty pocket or cavern. Temperature sensors showed a dramatic increase in heat to 2,000 degrees Fahrenheit.""We lowered a microphone, designed to detect the sounds of plate movements down the shaft. But instead of plate movements we heard a human voice screaming in pain! At first we thought the sound was coming from our own equipment.""But when we made adjustments our worst suspicions were confirmed. The screams weren't those of a single human, they were the screams of millions of humans!"The following is a recording that claims to be the actual sounds of hell from the above article.
Biblical Words that Describe Hell-Fire and brimstone-Furnace of fire-Judgment by fire-Fiery oven-Lake of fire-Eternal punishment-Pits of darkness-Flames of fire-Burning wind-Unquenchable fire-Judgment by fire.
Saturday, December 31, 2016
THE POLL LEADERS FOR PRESIDENT OF THE USA AFTER GODLESS OBAMA SUNNI MUSLIM GETS THE BOOT TO THE CURB IN 2016.
Friday, May 27, 2016
DEMON POSSESSED CULTIST MATTHEW DE GROOD FOUND CRIMINALLY NOT RESPONSIBLE FOR UP AND CLOSE STABBINGS AND MURDER OF 5 INNOCENT PEOPLE IN CALGARY.AND CASEY ANTHONY PI-JOSE BAEZ WAS TOLD BY CASEY SHE MURDERED LITTLE CAYLEE ANTHONY REPORTS.
JEWISH KING JESUS IS COMING AT THE RAPTURE FOR US IN THE CLOUDS-DON'T MISS IT FOR THE WORLD.THE BIBLE TAKEN LITERALLY- WHEN THE PLAIN SENSE MAKES GOOD SENSE-SEEK NO OTHER SENSE-LEST YOU END UP IN NONSENSE.GET SAVED NOW- CALL ON JESUS TODAY.THE ONLY SAVIOR OF THE WHOLE EARTH - NO OTHER. 1 COR 15:23-JESUS THE FIRST FRUITS-CHRISTIANS RAPTURED TO JESUS-FIRST FRUITS OF THE SPIRIT-23 But every man in his own order: Christ the firstfruits; afterward they that are Christ's at his coming.ROMANS 8:23 And not only they, but ourselves also, which have the firstfruits of the Spirit, even we ourselves groan within ourselves, waiting for the adoption, to wit, the redemption of our body.(THE PRE-TRIB RAPTURE)
MURDER
JEREMIAH 1:5
5 Before I formed thee in the belly I knew thee;(GOD ORDAINED OR LIVES BEFORE WE WERE EVEN CREATED IN A WOMANS BODY)(GOD NEVER CREATED ANYONE HOMOSEXUAL)(AND THIS TELLS US ABORTION IS MURDER) and before thou camest forth out of the womb I sanctified thee, and I ordained thee a prophet unto the nations.
GENESIS 6:11-13 (EARTH DESTROYED BECAUSE OF TERRORISM,MURDERS)
11 The earth also was corrupt before God, and the earth was filled with violence.
12 And God looked upon the earth, and, behold, it was corrupt; for all flesh had corrupted his way upon the earth.
13 And God said unto Noah, The end of all flesh is come before me; for the earth is filled with violence through them; and, behold, I will destroy them with the earth.
JOHN 8:44
44 Ye are of your father the devil, and the lusts of your father ye will do. He was a murderer from the beginning, and abode not in the truth, because there is no truth in him. When he speaketh a lie, he speaketh of his own: for he is a liar, and the father of it.
EXODUS 20:13
13 Thou shalt not kill.(Murder)(THAT INCLUDES ABORTION)
MATTHEW 18:6
6 But whoso shall offend (HURT) one of these little ones (CHILDREN) which believe in me,(JESUS) it were better for him that a millstone were hanged about his neck, and that he were drowned in the depth of the sea.(THATS THE DEATH PENALTY FOLKS)
EXODUS 21:12
12 He that smiteth (MURDER)a man,(OR BABY) so that he die, shall be surely put to death.(THATS THE DEATH PENALTY PEOPLE)
REVELATION 9:20-21
20 And the rest of the men which were not killed by these plagues yet repented not of the works of their hands, that they should not worship devils,(OCCULT) and idols of gold, and silver, and brass, and stone, and of wood: which neither can see, nor hear, nor walk:
21 Neither repented they of their murders, nor of their sorceries,(DRUG ADDICTIONS) nor of their fornication,(SEX OUTSIDE OF MARRIAGE) nor of their thefts.(STEALING)
THIS STORY BOTHERS ME BIG TIME. THIS DELUSIONAL DEMON POSSESSED CULTIST WHO CALLED HIMSELF A SON OF GOD ALIEN. KILLED 5 INNOCENT PEOPLE. AND THE COURT INSTEAD OF GIVING HIM A DEATH SENTENCE. PUTS HIM IN A PHYSCO WARD INSTEAD. JUST BECAUSE HE SAYS HE WAS OUT OF HIS MIND WHEN HE KILLED THESE 5 INNOCENT PEOPLE. AND OF ALL THINGS. A PERSONAL ATTACK. HE STABBED THEM ALL TO DEATH. THIS IS A UP CLOSE PERSONAL KILLING. DON'T TELL ME HE WAS OUT OF HIS HEAD WHEN HE HAD TO GO RIGHT UP TO THE 5 INDIVIDUALS AND STAB THEM TO DEATH. THIS IS PERSONAL. AND HE INTENDED TO KILL THEM ALL. IT WAS PROBABLY A SACRIFICE TO SATAN. NOT LIKE DE GROOD CLAIMED. HE SAID HE THOUGHT ALL 5 WERE GONNA KILL HIM. SO HE STABS THE 5 INNOCENT PEOPLE TO DEATH. HE SHOULD HAVE GOT A DEATH PENALTY. NOT A STINT IN A PHSYCO WARD. WERE HE CAN STILL STAB PEOPLE TO DEATH AGAIN. THIS IS NOT A FARE JUDGEMENT. IS ALL I CAN SAY. HE WILL ACT LIKE HES NORMAL-AND CONN THE WARD DOCTORS IN A YEAR OR SO HE IS NORMAL AGAIN. THEN HE WILL BE BACK ON THE STREETS TO KILL AGAIN. ITS NOT RIGHT. I SAY. TO THE 5 FAMILIES THAT LOST THEIR CHILDREN.AND THIS DEMON POSSESSED CULTIST COULD BE FREE IN A YEAR BY HIS PRETENDING HES NORMAL SCAM.

No peace' for families after Matthew de Grood found not criminally responsible for 5 stabbings-Families of Lawrence Hong, Joshua Hunter, Kaitlin Perras, Zackariah Rathwell, Jordan Segura speak out-By Robson Fletcher, Meghan Grant, Drew Anderson, CBC News Posted: May 25, 2016 5:00 AM MT Last Updated: May 25, 2016 4:30 PM MT

The families of the five young people stabbed to death by Matthew de Grood at a Calgary house party say they will "never fully heal" after de Grood was found not criminally responsible for the killings."The finding of NCR will be a recurring nightmare for our families," said Miles Hong, the brother of Lawrence Hong, 27, who was killed along with Joshua Hunter, 23, Kaitlin Perras, 23, Zackariah Rathwell, 21, and Jordan Segura, 22, in April 2014."There will be no peace for us. Our wounds will never fully heal."'We can only hug them in our dreams': Read the full statement from families of Matthew de Grood's victims-Matthew de Grood speaks for the first time, saying he's 'truly sorry' for killing 5 victims who 'never deserved to die'-The NCR decision means de Grood will be sent to a psychiatric facility for treatment rather than a prison, with periodic reviews conducted by a board, which includes two judges, psychiatrists and community members.-Calgary stabbing victims-Zackariah Rathwell, 21, Lawrence Hong, 27, Kaitlin Perras, 23, ​Jordan Segura, 22, and Joshua Hunter, 23, died after Matthew de Grood stabbed them at a party in Calgary's Brentwood community in 2014. (Facebook)-De Grood could also be labelled with the high-risk NCR designation, which would mean longer periods between reviews and harsher restrictions on his movements.The Crown will determine whether to make a high-risk NCR application after de Grood undergoes his first mental health review 90 days from now, prosecutor Neil Wiberg told reporters."When that comes out in August, I'll take a look at that and then a determination will be made," he said.Miles Hong said the families hope that will happen, as each hearing will re-open the wounds and force them to wonder again about the fate of the man who killed their loved ones.Gregg Perras, father of Kaiti Perras, said the families' ordeals with the legal system are far from over.'It's not over, this isn't the end'. Families of 5 killed by Matthew #deGrood speak emotionally outside court https://t.co/XmkuSWpPZS— @CBCNews -"These families all have a life sentence now," he said."Our life sentence is to, every year, go to the mental health review board and try to make sure that this dangerous offender never gets out and has a chance to hurt anyone else."-'Sorry from the bottom of my heart'-Earlier Wednesday, Justice Eric Macklin deemed Matthew de Grood to be NCR on all five counts of first-degree murder.There was silence in the courtroom as Macklin delivered his decision, and then defence lawyer Allan Fay teared up as he revealed de Grood had prepared a written statement, which he read aloud."I am sorry from the bottom of my heart.... I will take responsibility for my illness," Fay said, reading from de Grood's statement, as family members of the deceased openly wept in the gallery.De Grood's statement went on to say that he recognized the "immense suffering" his actions have caused and to tell the families they didn't deserve the pain and loss they have endured.Macklin told the families they had shown courage, dignity and grace in the face of unspeakable grief and pain, and had honoured their memories of their lost loved ones.During the trial, the court heard de Grood thought he was an alien who was fighting vampires.On Tuesday, lawyers for both the Crown and defence agreed that de Grood was in a psychotic state and unable to distinguish between right and wrong at the time of the killings."The psychotic episode, which affected his mind, did not reduce his effectiveness as a killing machine," noted prosecutor Wiberg in his closing statements. -Not criminally responsible-Observers believed it was unlikely de Grood would be found guilty for murder in the five deaths, despite the relative scarcity of cases where the accused is found not criminally responsible.Nationally, about 1 out of 1,000 criminal cases are found to be NCR, according to forensic psychologist Patrick Baillie. Of those, fewer than 10 per cent are for violent offences.In Alberta, between April 1, 2013, and March 31, 2014, 19 people were found to be not criminally responsible. In the next 12 months, another 19 people were deemed NCR. Statistics from Alberta Justice show there are approximately 60,000 criminal arrests in the province each year.-Impact on families-The trial has taken its toll on the family members of the five who were killed. In an unusual move, the judge earlier allowed them to address the court, reading emotional statements and paying tribute to their loved ones and sharing the impact the slayings have had.Speaking to CBC News, Jordan Segura's mother, Patty Segura, said the trial has been a "waste of time" that's been difficult on her."I'm not going to carry it with me every day," she said. "I'll always have Jordan in my heart, but I won't always have this legal stuff with me every day. I'll go find some happiness somewhere."

Read & watch moving statement from families of Matthew de Grood's stabbing victims-Statement from families of Lawrence Hong, Kaiti Perras, Jordan Segura, Zackariah Rathwell and Joshua Hunter-CBC News Posted: May 25, 2016 1:58 PM MT Last Updated: May 25, 2016 4:33 PM MT

"The end of this trial is not the end of the journey for us; we continue to be broken."Those moving words were read aloud outside the Calgary Courts Centre Wednesday by Miles Hong, on behalf of the victims' families after Matthew de Grood was found to be not criminally responsible (NCR) for killing five young people at a house party in 2014."The finding of NCR will be a recurring nightmare for our families," said Hong, whose brother Lawrence Hong was stabbed to death along with Kaiti Perras, Jordan Segura, Zackariah Rathwell and Joshua Hunter. Miles Hong brother of Lawrence Hong-Now that the trial for Matthew de Grood has concluded, the families of Lawrence Hong, Kaiti Perras, Jordan Segura, Zackariah Rathwell and Joshua Hunter would like to make a brief statement.First of all, we would like to thank Justice Macklin [and] express our deep gratitude that he allowed us to read five tributes to our wonderful families within the court.Our goal at the beginning of the trial was to put the spotlight on our loved ones, the family members that we lost; and that continues to be our goal now and into the future.We ask that everybody remember the names Zackariah Rathwell, Jordan Segura, Kaiti Perras, Joshua Hunter and Lawrence Hong.We can all cherish their legacy by reminiscing moments together, living out their values and supporting others through the scholarships and foundations created in their memory.Those are the individuals who should be remembered. Those are the lives that were lost, and no matter what, Kaiti, Jordan, Josh, Zack and Lawrence are still gone and our families will never be whole again.The end of this trial is not the end of the journey for us; we continue to be broken.'The five families would support the prosecution in seeking the designation of High Risk NCR, which would give gravitas to the fact that Matthew de Grood killed five people and would support the system in ensuring that he is not a threat to the public.'- Statement from the families of Matthew de Grood's victims-The finding of NCR will be a recurring nightmare for our families. In this system, Matthew de Grood will be meeting with a Mental Health Review Board every single year to determine if he will be granted concessions.There will be no peace for us; our wounds will never fully heal because every year our families will have to wonder, what will be the fate of the man who destroyed so many lives.Every year we will be forced to relive details of our family's deaths, and the anguish and sorrow. We ask that fellow Canadians become more informed about the justice system, about the designation of "Not Criminally Responsible" and its implications.A possible reprieve for our family will be the designation of a High Risk NCR, a new law that among other changes would allow a review board to decide to assess at every three years for an extremely dangerous offender.The five families would support the prosecution in seeking the designation of High Risk NCR, which would give gravitas to the fact that Matthew de Grood killed five people and would support the system in ensuring that he is not a threat to the public.Every year that Matthew de Grood is reviewed, we hope that our community will continue to value the lives of Josh, Zack, Lawrence and Kaiti and Jordan, and do what they can to support the five lives that Matthew de Grood ended.A lot of discussion around these murders and trial are painful to think about and at times get away from the core of it. That five lives were taken away and countless others damaged by the actions of one person.Unfortunately, no matter what the outcome is, or could have been, our loved ones — Lawrence, Zack, Josh, Jordan and Kaiti — are gone and there is no changing that fact.Those five young bright people will only ever smile in our memories. We can only hug them in our dreams, and every moment, good or bad, will be spent wishing they could share it with us. Their lives, our lives, and that of their friends and the future for all of us affected are forever changed.Thank you for your attention.

AND IN ANOTHER CASE LIKE THIS. WE NOW FIND OUT FROM DOMINIC CASEY A PRIVATE INVESTIGATOR FOR CASEY ANTHONY'S DEFENCE TEAM. THAT CASEY TOLD BAEZ SHE MURDERED LITTLE INNOCENT CAYLEE ANTHONY. AND THAT CASEY WAS HAVING SEX WITH BAEZ TO COVER HER LAWYER BILLS. BAEZ DENIES EVERYTHING.BUT IT FITS RIGHT IN WITH THE LIES AND DECEPTION OF THE CASE BY CASEY ANTHONY. AND IT WAS BLAME ALL THE OTHER FAMILY MEMBERS-SO CASEY GOT OFF-LIKE SHE DID.

Casey Anthony's lawyer admits she killed daughter Caylee, investigator says-Published May 25, 2016 FoxNews.com

More than five years after a jury in Florida cleared Casey Anthony in the murder of her two-year-old daughter, Caylee, a private investigator claimed the mom's attorney admitted she killed the girl and hid her body.Dominic Casey made the claim in court documents that went public last month in Casey Anthony's bankruptcy case. He also suggested that the mom paid her lawyer with sex.The investigator claimed attorney Jose Baez hired him days after police arrested the mom in July 2008. He said, "Baez had told me that Casey had murdered Caylee and dumped the body somewhere and, he needed all the help he could get to find the body before anyone else did."Meter reader Roy Kronk found the girl's body in the woods near her grandparents' home that December. Dominic Casey also said that before the remains were discovered, Casey Anthony allowed her legal team to try framing Kronk, "to portray him as a murderer and or kidnapper of Caylee Anthony."The investigator said he quit the legal team in October 2008.Casey Anthony was convicted of lying to police but acquitted of murder. She filed for bankruptcy in 2013.Dominic Casey claimed, in addition, that the defendant and her attorney were having sex because she couldn't pay him. "I arrived at Baez's office unexpectedly one day and once again, witnessed a naked Casey. This time she ran from his private office, through the conference room to the hallway. That night I told her that she cannot allow him to continue engaging in this behavior. Casey told me she had to do what Jose said because she had no money for her defense."There was no immediate response from Baez or the Anthony family.

Casey Anthony's Former Lawyer Jose Baez Threatens to Sue Over Claims He Had Sexual Relationship With Her-Splash News Online-By Steve Helling @stevehelling.com-05/25/2016 AT 04:40 PM EDT

It has been nearly five years since Casey Anthony was acquitted of killing her 2-year-old daughter Caylee. Although she has lived a relatively quiet life since being freed from jail, her name still evokes controversy.In an affidavit filed in her bankruptcy case last month, her former private investigator, Dominic Casey, levels some serious accusations about Anthony and her former attorney, Jose Baez.In the 15-page affidavit obtained by PEOPLE, Dominic Casey alleges that Anthony had a sexual relationship with her attorney before the case went to trial. He claims that he witnessed "a naked Casey" when he arrived at Baez's office unexpectedly.In the documents, he also alleges that Baez "told me that Casey had murdered Caylee and dumped the body somewhere and, he needed all the help he could get to find the body before anyone else did."A Strong Denial-In a statement to PEOPLE, Baez disputes all Dominic Casey's allegations. "I unequivocally and categorically deny exchanging sex for my legal services with Ms. Anthony," he writes. "I further unequivocally and categorically deny having any sexual relationship with Ms. Anthony whatsoever."Casey Anthony's Former Lawyer Jose Baez Threatens to Sue Over Claims He Had Sexual Relationship With Her| Crime & Courts, True Crime, Casey Anthony"I have always conducted my practice consistent with the high ethical standards required of members of the Florida Bar," he continues. "My representation of Ms. Anthony was no exception.""Legal action is forthcoming," Baez writes.A History of Strange Claims-This isn't the first time that Dominic Casey's claims have raised eyebrows.In a 2011 deposition obtained by PEOPLE, the investigator floats several theories about the Caylee's disappearance and death, and even says that he wasn't entirely sure that the remains found near Anthony's house were the 2-year-old.In his statement, Baez references Dominic Casey's former claims. "This libelous claim is in line with many other outrageous claims and theories that this individual has advanced regarding the Casey Anthony case," the statement says.Dominic Casey did not return PEOPLE's messages for comment.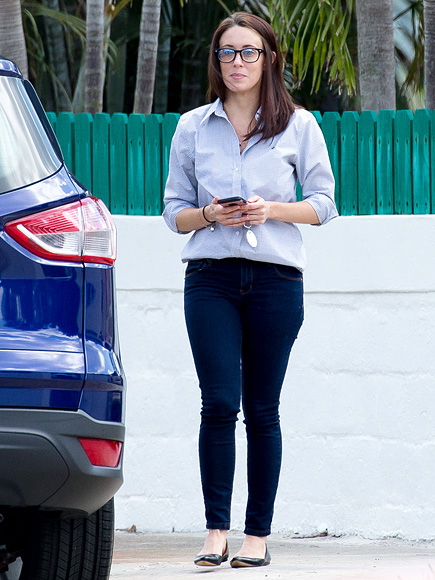 -
Casey Anthony was spotted Wednesday morning apparently shopping for a new car in Florida-PIC-Splash News Online
DAY 09 MISSING EGYPTAIR FLIGHT 804.
JEWISH KING JESUS IS COMING AT THE RAPTURE FOR US IN THE CLOUDS-DON'T MISS IT FOR THE WORLD.THE BIBLE TAKEN LITERALLY- WHEN THE PLAIN SENSE MAKES GOOD SENSE-SEEK NO OTHER SENSE-LEST YOU END UP IN NONSENSE.GET SAVED NOW- CALL ON JESUS TODAY.THE ONLY SAVIOR OF THE WHOLE EARTH - NO OTHER. 1 COR 15:23-JESUS THE FIRST FRUITS-CHRISTIANS RAPTURED TO JESUS-FIRST FRUITS OF THE SPIRIT-23 But every man in his own order: Christ the firstfruits; afterward they that are Christ's at his coming.ROMANS 8:23 And not only they, but ourselves also, which have the firstfruits of the Spirit, even we ourselves groan within ourselves, waiting for the adoption, to wit, the redemption of our body.(THE PRE-TRIB RAPTURE)
OTHER EGYPTAIR FLIGHT 804 STORIES
http://israndjer.blogspot.ca/2016/05/day-08-missing-egyptair-flight-804.html
http://israndjer.blogspot.ca/2016/05/day-07-missing-egyptair-flight-804.html
http://israndjer.blogspot.ca/2016/05/day-06-missing-egyptair-flight-804.html
http://israndjer.blogspot.ca/2016/05/day-05-missing-egyptair-flight-804.html
http://israndjer.blogspot.ca/2016/05/day-04-missing-egyptair-flight-804.html
http://israndjer.blogspot.ca/2016/05/day-03-missing-egyptair-flight-804.html
http://israndjer.blogspot.ca/2016/05/day-02-missing-egyptair-flight-804.html
http://israndjer.blogspot.ca/2016/05/day-01-missing-egyptair-flight-804.html
MH370 MISSING PLANE STORIES
http://israndjer.blogspot.ca/2016/05/day-01-missing-egyptair-flight-804.html
MH 777-17 STORIES-RUSSIA DOWNS JETLINER
http://israndjer.blogspot.ca/2014/08/mh370-2-arrested-for-stealing-20000.html
MH17 MANAFESTO
http://www.malaysiaairlines.com/content/dam/malaysia-airlines/mas/PDF/MH17/MH17%20PAX%20AND%20CREW%20MANIFEST%20200714.pdf
AIRASIA FLIGHT QZ8501 STORIES I DONE
http://israndjer.blogspot.ca/2015/03/airasia-flight-qz-8501-missing-on-way_14.html
IDENTIFICATION PAGE OF THE DEAD FROM FLIGHT QZ 8501-A320-200
http://israndjer.blogspot.ca/2015/01/identification-page-of-passengers-and.html
FLIGHTAWARE FOR QZ 8501 MISSING PLANE
https://flightaware.com/live/flight/AWQ8501/history/20141228/2220Z/WARR/WSSS
GERMANWINGS FLIGHT 4U5925 AIRBUS A320
http://israndjer.blogspot.ca/2015/04/germanwings-flight-4u9525-airbus-320_8.html
AIR BUS - A320-200
http://www.seatguru.com/airlines/Asiana/Asiana_Airbus_A320-200.php
http://www.airbus.com/aircraftfamilies/passengeraircraft/a320family/a320/
http://www.airbus.com/aircraftfamilies/passengeraircraft/a320family/a320/cabin-layout/
EGYPTAIR
http://www.egyptair.com/en/pages/default.aspx
http://express.egyptair.com/
-
MISSING FLIGHT MS-804-A320-232 FROM PARIS TO EGYPT-TERROR SUSPECTED DOWNING.
EgyptAir flight 804: deep-sea hunt for 'black boxes' as week passes since crash-European companies being hired to try and locate flight recorders that are best chance of finding out what happened to Airbus A320 flying from Paris to Cairo-Staff and agencies in Cairo-Thursday 26 May 2016 03.51 BST

Egypt has called in European deep-sea search crews to find the "black boxes" of EgyptAir flight 804 as the recovery effort marks one week since the plane crashed into the Mediterranean Sea.The Airbus A320 crashed with 66 people on board, including 30 Egyptians and 15 from France. Investigators on Thursday still had no clear picture of its final moments. Some wreckage and body parts have been found but the bulk of the plane and its flight recorders – which could explain what brought down the Paris-to-Cairo flight as it entered Egyptian air space – have not been located.EgyptAir chairman Safwat Musallam said French and Italian companies able to carry out searches at a depth of 3,000 metres were being brought in.French diplomats said Egyptian authorities and France's BEA air accident investigation agency were finalising a contract with two French companies, Mauritius-based Deep Ocean Search and Alseamar."The objective is to go extremely quickly so they can find the boxes that are probably in very deep waters," said one source.The source said the costs of the contract would be shared between France and Egypt. Neither source was aware of talks with the Italian company.The flight recorders are believed to be lying in up to 3,000 metres of water, on the edge of the range for the locating signals they emit.Maritime search experts say this means acoustic hydrophones must be towed in the water at depths of up to 2,000 metres in order to have the best chance of picking up the signals. Searches for missing Malaysia Airlines flight MH370 have used the same technology, albeit in a much more vast search area, without success.Until recently, aviation sources say, the US navy or its private contractor Phoenix International were considered among the only sources for equipment needed to search on the correct frequency for black box "pingers" at such depths.The US navy said on Tuesday it had not been asked to help.Batteries powering the signals sent from the black boxes typically last 30 days, but EgyptAir's deputy chairman Ahmed Adel said the search would continue beyond then if necessary, using other means to locate the recorders."There are many examples in similar air accidents when 30 days passed without finding the box yet ... these planes' black boxes were found," he said.Musallam reiterated earlier comments from sources within the Egyptian investigation committee who said the jet had shown no sign of technical problems before taking off from Paris.He said the Airbus 320 was given a regular check by an Egyptian engineer and two Egyptian technicians at Paris airport."The engineer and the pilot both signed the aircraft technical log which stated that the check found that all the plane's machines were safe," he said.The investigation sources said the plane disappeared off radar screens less than a minute after entering Egyptian airspace and – contrary to reports from Greece – there was no sign that it had swerved sharply as it went down.The crew did not make contact with Egyptian air traffic control, they said.With no flight recorders to check and only fragmentary data from a handful of fault messages registering smoke in the plane in the minutes before it crashed, investigators are also looking to debris and body parts for clues.One Egyptian forensics official said the small amount of human remains recovered pointed to an explosion on board though no trace of explosives had been detected.But Hisham Abdelhamid, head of Egypt's forensics authority, said this assessment was "mere assumptions" and that it was too early to draw conclusions.With Reuters.
DAY 27 OF THE FORT MCMURRAY ALBERTA WILD FIRE.
JEWISH KING JESUS IS COMING AT THE RAPTURE FOR US IN THE CLOUDS-DON'T MISS IT FOR THE WORLD.THE BIBLE TAKEN LITERALLY- WHEN THE PLAIN SENSE MAKES GOOD SENSE-SEEK NO OTHER SENSE-LEST YOU END UP IN NONSENSE.GET SAVED NOW- CALL ON JESUS TODAY.THE ONLY SAVIOR OF THE WHOLE EARTH - NO OTHER. 1 COR 15:23-JESUS THE FIRST FRUITS-CHRISTIANS RAPTURED TO JESUS-FIRST FRUITS OF THE SPIRIT-23 But every man in his own order: Christ the firstfruits; afterward they that are Christ's at his coming.ROMANS 8:23 And not only they, but ourselves also, which have the firstfruits of the Spirit, even we ourselves groan within ourselves, waiting for the adoption, to wit, the redemption of our body.(THE PRE-TRIB RAPTURE)
OZONE DEPLETION JUDGEMENT ON THE EARTH DUE TO SIN
ISAIAH 30:26-27
26 Moreover the light of the moon shall be as the light of the sun, and the light of the sun shall be sevenfold,(7X OR 7-DEGREES HOTTER) as the light of seven days, in the day that the LORD bindeth up the breach of his people,(ISRAEL) and healeth the stroke of their wound.
27 Behold, the name of the LORD cometh from far, burning with his anger, and the burden thereof is heavy: his lips are full of indignation, and his tongue as a devouring fire:
MATTHEW 24:21-22,29
21 For then shall be great tribulation, such as was not since the beginning of the world to this time, no, nor ever shall be.
22 And except those days should be shortened,(DAY LIGHT HOURS SHORTENED) there should no flesh be saved: but for the elect's sake (ISRAELS SAKE) those days shall be shortened (Daylight hours shortened)(THE ASTEROID HITS EARTH HERE)
29 Immediately after the tribulation of those days shall the sun be darkened, and the moon shall not give her light, and the stars shall fall from heaven, and the powers of the heavens shall be shaken:
REVELATION 16:7-9
7 And I heard another out of the altar say, Even so, Lord God Almighty, true and righteous are thy judgments.
8 And the fourth angel poured out his vial upon the sun; and power was given unto him to scorch men with fire.
9 And men were scorched with great heat, and blasphemed the name of God, which hath power over these plagues: and they repented not to give him glory.
FIRES AND EXPLOSIONS
REVELATION 8:7
7 The first angel sounded, and there followed hail and fire mingled with blood, and they were cast upon the earth: and the third part of trees was burnt up, and all green grass was burnt up.
FORT MCMURRAY FIRE UPDATES
http://www.alberta.ca/emergency.cfm
ALBERTA CANADA RED CROSS.CA
http://www.redcross.ca/in-your-community/alberta
http://israndjer.blogspot.ca/2016/05/day-20-of-fort-mcmurray-alberta-wild.html
http://israndjer.blogspot.ca/2016/05/day-19-of-fort-mcmurray-alberta-wild.html
http://israndjer.blogspot.ca/2016/05/day-18-of-fort-mcmurray-alberta-wild.html
http://israndjer.blogspot.ca/2016/05/day-17-of-fort-mcmurray-alberta-wild.html
http://israndjer.blogspot.ca/2016/05/day-16-of-fort-mcmurray-alberta-wild.html
http://israndjer.blogspot.ca/2016/05/day-14-of-fort-mcmurray-alberta-wild.html
http://israndjer.blogspot.ca/2016/05/day-13-of-fort-mcmurray-alberta-wild.html
http://israndjer.blogspot.ca/2016/05/day-12-of-fort-mcmurray-alberta-wild.html
http://israndjer.blogspot.ca/2016/05/day-11-of-fort-mcmurray-alberta-wild.html
http://israndjer.blogspot.ca/2016/05/day-10-of-fort-mcmurray-alberta-wild.html
http://israndjer.blogspot.ca/2016/05/day-9-of-fort-mcmurray-alberta-wild-fire.html
http://israndjer.blogspot.ca/2016/05/officials-say-it-may-take-months-to-put.html
http://israndjer.blogspot.ca/2016/05/canada-evacuates-8000-by-air-from-fort.html
http://israndjer.blogspot.ca/2016/05/fort-mcmurray-fire-explodes-8-times.html
http://israndjer.blogspot.ca/2016/05/1600-plus-structures-burned-in-fort.html
http://israndjer.blogspot.ca/2016/05/fort-mcmurry-alberta-is-burning-out-of.html
THE DOW WAS DOWN 23 POINTS THURSDAY-YESTERDAY.
JEWISH KING JESUS IS COMING AT THE RAPTURE FOR US IN THE CLOUDS-DON'T MISS IT FOR THE WORLD.THE BIBLE TAKEN LITERALLY- WHEN THE PLAIN SENSE MAKES GOOD SENSE-SEEK NO OTHER SENSE-LEST YOU END UP IN NONSENSE.GET SAVED NOW- CALL ON JESUS TODAY.THE ONLY SAVIOR OF THE WHOLE EARTH - NO OTHER. 1 COR 15:23-JESUS THE FIRST FRUITS-CHRISTIANS RAPTURED TO JESUS-FIRST FRUITS OF THE SPIRIT-23 But every man in his own order: Christ the firstfruits; afterward they that are Christ's at his coming.ROMANS 8:23 And not only they, but ourselves also, which have the firstfruits of the Spirit, even we ourselves groan within ourselves, waiting for the adoption, to wit, the redemption of our body.(THE PRE-TRIB RAPTURE)
HOARDING OF GOLD AND SILVER
JAMES 5:1-3
1 Go to now, ye rich men, weep and howl for your miseries that shall come upon you.
2 Your riches are corrupted, and your garments are motheaten.
3 Your gold and silver is cankered; and the rust of them shall be a witness against you, and shall eat your flesh as it were fire. Ye have heaped treasure together for the last days.
REVELATION 18:10,17,19
10 Standing afar off for the fear of her torment, saying, Alas, alas that great city Babylon, that mighty city! for in one hour is thy judgment come.(IN 1 HR THE STOCK MARKETS WORLDWIDE WILL CRASH)
17 For in one hour so great riches is come to nought. And every shipmaster, and all the company in ships, and sailors, and as many as trade by sea, stood afar off,
19 And they cast dust on their heads, and cried, weeping and wailing, saying, Alas, alas that great city, wherein were made rich all that had ships in the sea by reason of her costliness! for in one hour is she made desolate.
EZEKIEL 7:19
19 They shall cast their silver in the streets, and their gold shall be removed:(CONFISCATED) their silver and their gold shall not be able to deliver them in the day of the wrath of the LORD: they shall not satisfy their souls, neither fill their bowels: because it is the stumblingblock of their iniquity.
LUKE 2:1-3
1 And it came to pass in those days, that there went out a decree from Caesar Augustus, that all the world should be taxed.
2 (And this taxing was first made when Cyrenius was governor of Syria.)
3 And all went to be taxed, every one into his own city.
REVELATION 13:16-18
16 And he(THE FALSE POPE WHO DEFECTED FROM THE CHRISTIAN FAITH) causeth all,(IN THE WORLD ) both small and great, rich and poor, free and bond, to receive a mark in their right hand, or in their foreheads:(MICROCHIP IMPLANT)
17 And that no man might buy or sell, save he that had the mark,(MICROCHIP IMPLANT) or the name of the beast,(WORLD DICTATORS NAME INGRAVED ON YOUR SKIN OR TATTOOED ON YOU OR IN THE MICROCHIP IMPLANT) or the number of his name.(THE NUMBERS OF HIS NAME INGRAVED IN THE MICROCHIP IMLPLANT)-(ALL THESE WILL TELL THE WORLD DICTATOR THAT YOUR WITH HIM AND AGAINST KING JESUS-GOD)
18 Here is wisdom. Let him that hath understanding count the number of the beast:(WORLD LEADER) for it is the number of a man; and his number is Six hundred threescore and six.(6-6-6) A NUMBER SYSTEM (6006006)OR(60020202006)(SOME KIND OF NUMBER IMPLANTED IN THE MICROCHIP THAT TELLS THE WORLD DICTATOR AND THE NEW WORLD ORDER THAT YOU GIVE YOUR TOTAL ALLIGIENCE TO HIM AND NOT JESUS)(ITS AN ETERNAL DECISION YOU MAKE)(YOU CHOOSE YOUR OWN DESTINY)(YOU TAKE THE DICTATORS NAME OR NUMBER UNDER YOUR SKIN,YOUR DOOMED TO THE LAKE OF FIRE AND TORMENTS FOREVER,NEVER ENDING MEANT ONLY FOR SATAN AND HIS ANGELS,NOT HUMAN BEINGS).OR YOU REFUSE THE MICROCHIP IMPLANT AND GO ON THE SIDE OF KING JESUS AND RULE FOREVER WITH HIM ON EARTH.YOU CHOOSE,ITS YOUR DECISION.
1 KINGS 10:13-14
13 And king Solomon gave unto the queen of Sheba all her desire, whatsoever she asked, beside that which Solomon gave her of his royal bounty. So she turned and went to her own country, she and her servants.
14 Now the weight of gold that came to Solomon in one year was six hundred threescore and six talents of gold,
GENESIS 49:16-17
16 Dan shall judge his people, as one of the tribes of Israel.
17 Dan shall be a serpent by the way, an adder in the path, that biteth the horse heels, so that his rider shall fall backward.
REVELATION 6:5-6
5 And when he had opened the third seal, I heard the third beast say, Come and see. And I beheld, and lo a black horse; and he that sat on him had a pair of balances in his hand.
6 And I heard a voice in the midst of the four beasts say, A measure of wheat for a penny, and three measures of barley for a penny; and see thou hurt not the oil and the wine.(A DAYS WAGES FOR A LOAF OF BREAD)
DOCTOR DOCTORIAN FROM ANGEL OF GOD
then the angel said, Financial crisis will come to Asia. I will shake the world.
The Shemitah is coming true.Do people not get it? There is a economic crash every 7 years.
1980: Recession
1987: Stock market crash
1994: Bond market crash
2001: 9/11, dot com, recession
2008: Housing crash
2015: See if something will happen-The central banks will be the death of us. Get ready and embrace yourself for the economic collapse.
BANK RELATED INFORMATION
http://israndjer.blogspot.ca/2015/09/bank-related-links.html
CURRENCIES
http://www.bloomberg.com/markets/currencies
COMMODITIES
http://www.bloomberg.com/markets/commodities
UPDATE-MAY 27,2016-12:00AM
DOW MARKET FRIDAY-MAY 27,2016
09:30AM-24.07
10:00AM-26.70
10:30AM-30.61
11:00AM-20.43
11:30AM-44.25
12:00PM-38.22
12:30PM-39.43
01:00PM-26.25
01:30PM-
02:00PM-
02:30PM-
03:00PM-
03:30PM-
04:00PM-
HIGH +47 LOW +20
TSX +00.00 00,000.00 - GOLD $-00.00 $1,233.00 - OIL $-0.00 $50.00
EARTHQUAKES
EZEKIEL 37:7,11-14
7 So I prophesied as I was commanded: and as I prophesied, there was a noise, and behold a shaking, and the bones came together, bone to his bone.(POSSIBLE QUAKE BRINGS ISRAEL BACK TO LIFE-SO NOISE AND SHAKING-QUAKES WILL ALSO DESTROY ISRAELS ENEMIES)
11 Then he said unto me, Son of man, these bones are the whole house of Israel: behold, they say, Our bones are dried, and our hope is lost: we are cut off for our parts.
12 Therefore prophesy and say unto them, Thus saith the Lord GOD; Behold, O my people, I will open your graves, and cause you to come up out of your graves, and bring you into the land of Israel.
13 And ye shall know that I am the LORD, when I have opened your graves, O my people, and brought you up out of your graves,
14 And shall put my spirit in you, and ye shall live, and I shall place you in your own land: then shall ye know that I the LORD have spoken it, and performed it, saith the LORD.
MATTHEW 24:7-8
7 For nation shall rise against nation, and kingdom against kingdom: and there shall be famines, and pestilences, and earthquakes, in divers places.
8 All these are the beginning of sorrows.
MARK 13:8
8 For nation shall rise against nation, and kingdom against kingdom:(ETHNIC GROUP AGAINST ETHNIC GROUP) and there shall be earthquakes in divers places, and there shall be famines and troubles: these are the beginnings of sorrows.
LUKE 21:11
11 And great earthquakes shall be in divers places,(DIFFERNT PLACES AT THE SAME TIME) and famines, and pestilences; and fearful sights and great signs shall there be from heaven.
UPDATE-MAY 27, 2016-11:55PM
1 Day, Magnitude 2.5+ Worldwide
50 earthquakes - DownloadUpdated: 2016-05-27 16:57:46 UTCShowing event times using UTC50 earthquakes in map area
5.2 66km SSE of Kokopo, Papua New Guinea 2016-05-27 15:03:44 UTC 59.7 km
4.4 98km E of Pagan, Northern Mariana Islands 2016-05-27 14:21:05 UTC 52.2 km
3.0 125km SSW of Hawaiian Ocean View, Hawaii 2016-05-27 13:46:14 UTC 12.5 km
2.6 19km E of Napavine, Washington 2016-05-27 13:44:29 UTC 18.1 km
2.5 93km NNW of Talkeetna, Alaska 2016-05-27 12:14:37 UTC 131.5 km
2.8 1km NW of The Geysers, California 2016-05-27 11:49:42 UTC 3.3 km
3.1 37km WNW of Rincon, Puerto Rico 2016-05-27 10:17:18 UTC 17.0 km
5.2 13km WNW of Campoverde, Peru 2016-05-27 10:00:49 UTC 132.4 km
2.6 5km NE of Crescent, Oklahoma 2016-05-27 08:02:02 UTC 1.2 km
3.1 5km NE of Charlotte Amalie, U.S. Virgin Islands 2016-05-27 07:34:19 UTC 10.0 km
2.5 4km NE of Cherokee, Oklahoma 2016-05-27 06:25:10 UTC 3.6 km
5.0 96km NW of Port-Vila, Vanuatu 2016-05-27 05:31:23 UTC 10.0 km
4.6 103km ESE of Khonsa, India 2016-05-27 05:03:11 UTC 74.8 km
2.5 52km N of San Juan, Puerto Rico 2016-05-27 04:58:37 UTC 37.0 km
2.5 3km N of Sumidero, Puerto Rico 2016-05-27 04:56:00 UTC 77.0 km
2.9 36km NNW of Sutton-Alpine, Alaska 2016-05-27 04:52:53 UTC 19.0 km
2.5 94km NNW of Road Town, British Virgin Islands 2016-05-27 04:33:49 UTC 24.0 km
3.0 48km N of San Juan, Puerto Rico 2016-05-27 04:30:29 UTC 44.0 km
2.7 97km NNW of Road Town, British Virgin Islands 2016-05-27 04:17:42 UTC 30.0 km
2.7 84km NNW of Road Town, British Virgin Islands 2016-05-27 04:14:36 UTC 50.0 km
3.5 95km N of Road Town, British Virgin Islands 2016-05-27 04:12:26 UTC 31.0 km
6.4 19km S of Ndoi Island, Fiji 2016-05-27 04:08:44 UTC 572.1 km
2.7 89km NNW of Road Town, British Virgin Islands 2016-05-27 04:08:34 UTC 43.0 km
2.6 89km NNW of Road Town, British Virgin Islands 2016-05-27 04:07:33 UTC 50.0 km
4.7 172km SSE of Naze, Japan 2016-05-27 03:58:43 UTC 10.0 km
5.8 168km SSE of Naze, Japan 2016-05-27 03:44:29 UTC 10.0 km
4.5 5km SSE of Lukatan, Philippines 2016-05-27 03:25:51 UTC 27.0 km
3.3 97km NNW of Road Town, British Virgin Islands 2016-05-27 03:20:46 UTC 36.0 km
3.4 90km N of Road Town, British Virgin Islands 2016-05-27 02:38:43 UTC 47.0 km
2.7 31km NW of Fairview, Oklahoma 2016-05-27 01:26:35 UTC 4.7 km
2.8 81km N of Brenas, Puerto Rico 2016-05-27 00:17:15 UTC 31.0 km
2.9 44km SSE of Tanaga Volcano, Alaska 2016-05-26 21:54:08 UTC 43.5 km
STOCK MARKET AND EARTHQUAKE NEWS
http://israndjer.blogspot.ca/2016/05/the-dow-was-up-145-points-wednesday.html
http://israndjer.blogspot.ca/2016/05/the-dow-was-up-213-points-tuesday.html
http://israndjer.blogspot.ca/2016/05/the-dow-was-down-8-points-monday.html
http://israndjer.blogspot.ca/2016/05/the-dow-was-up-65-points-friday-new.html
TRUMP ACUMULATES 1,237 DELEGATES TO BE REPUBLICAN NOMINEE.WHILE HITLER 2ND CLINTON ILLEGALLY SET UP HER E-MAIL ACCOUNT. WILL SHE GET THE BOOT FROM RUNNING AS PRESIDENT. AND SANDERS WOULD THEN BE THE LIBERAL-DEMOCRATIC-SOCIALIST-COMMUNIST DEMOCRATIC NOMINEE AGAINST TRUMP.
JEWISH KING JESUS IS COMING AT THE RAPTURE FOR US IN THE CLOUDS-DON'T MISS IT FOR THE WORLD.THE BIBLE TAKEN LITERALLY- WHEN THE PLAIN SENSE MAKES GOOD SENSE-SEEK NO OTHER SENSE-LEST YOU END UP IN NONSENSE.GET SAVED NOW- CALL ON JESUS TODAY.THE ONLY SAVIOR OF THE WHOLE EARTH - NO OTHER. 1 COR 15:23-JESUS THE FIRST FRUITS-CHRISTIANS RAPTURED TO JESUS-FIRST FRUITS OF THE SPIRIT-23 But every man in his own order: Christ the firstfruits; afterward they that are Christ's at his coming.ROMANS 8:23 And not only they, but ourselves also, which have the firstfruits of the Spirit, even we ourselves groan within ourselves, waiting for the adoption, to wit, the redemption of our body.(THE PRE-TRIB RAPTURE)
Glick does not back two-state solution, but tells Times of Israel he wants reconciliation with the Palestinians-Entering Knesset, Temple Mount activist brushes off doomsday predictions-While critics warn of explosion, Yehuda Glick says he will advocate for change of 'absurd and evil' status quo at holy site, defends Reform Jews; Palestinians seemingly unfazed-By Marissa Newman May 25, 2016, 1:12 pm-THE TIMES OF ISRAEL

For a man shot point-blank four times in 2014 by a Palestinian gunman who branded him the "enemy of Al-Aqsa," incoming Likud MK and Temple Mount activist Yehuda Glick is remarkably dismissive of any connection between his vocal advocacy of Jewish prayer at Judaism's holy site and Palestinian terrorism."I don't understand that complaint," the US-born Orthodox rabbi told The Times of Israel, referring to the argument that his activism stokes violence and fatalistic predictions that his entry to the Knesset Wednesday could trigger attacks — or a World War III.The 50-year-old redhead was sworn in to the Knesset on Wednesday after former defense minister Moshe Ya'alon resigned from parliament last Friday.Glick, who directs Haliba, an organization that brings Jewish groups to visit the Temple Mount, is pledging to work within the Knesset to change the "absurd and evil" arrangements at the volatile compound, where Jews may visit, but are forbidden from praying.Although Israel has repeatedly reassured the Palestinians and Arab states that it will not alter the status quo at the flashpoint site, Glick is confident he will find allies in the Knesset to support his cause.And asked whether he would tone down his lobbying if asked to do so for security reasons, he said there would be "no reasoning" behind such a request and maintained: "I will continue advocating."But in perhaps the first glimmers of the obstacles he may encounter in parliament, on Monday Glick paid his last visit to the Temple Mount as a private citizen. (As an Israeli lawmaker, Glick will be effectively barred from the Temple Mount, a ban for which he he has in the past voiced support.) Although he said he coordinated the visit with Public Security Minister Gilad Erdan, Glick was subsequently reprimanded by Prime Minister Benjamin Netanyahu."This is the last time you do this to me," Netanyahu was heard telling a stunned Glick at the end of a Likud faction meeting on Monday afternoon.-A muted Palestinian response-Some critics warn that new MK Glick, a symbol of sought-for change at the Temple Mount, could spell trouble."Yehuda Glick's joining the Knesset would create even more pressure on the government to change the status quo arrangements on the Temple Mount," said Dr. Motti Inbari, an associate professor of religion at UNC Pembroke and expert on the Jewish Temple Mount movements, speaking days before Glick was sworn in. "I am doubtful that he can change anything, but the two appointments of [presumptive defense minister Avigdor] Liberman and Glick send a message of a harder line by the Israeli government, and I will not be surprised if the Muslims would see it a provocation against them and counterreact."He's part of a movement that deals in pyromania," added Daniel Seidmann, an attorney and expert in Jerusalem's geopolitics. "There are few threats that create a clear and present danger to the most vital interests of Israel more than a radical change on the Temple Mount."But the Palestinian response to Glick's joining the Knesset has thus far been muted, with Arabic news outlets reporting the move (as they reported every time he ascended to the Temple Mount), but no official condemnation or exceptional outrage in sight as a seven-month wave of violence sparked largely by perceived threats to Al-Aqsa is on the wane.Speaking from the Temple Mount Monday, Glick declared that his goal was to bring peace to the fraught site. A 2014 video shows him happily reciting a prayer in Arabic with Muslim worshipers."Know that everything that I do stems from the peace this place represents. I hope that it's remembered that peace is the name of God, and everything I do for the country, the people and for Jerusalem, is driven by this city, the city of peace," he said.-'I believe in liberty, I believe in equality'-Born in Brooklyn, New York, Glick moved to Israel at the age of nine and attributes his use of the language of civil rights and equality to his American upbringing. Entering the Knesset, Glick was required to give up his US citizenship, something he says he has "mixed feelings" about. It's "part of me," he says, while emphasizing that he now feels "100% Israeli." Prior to his Temple Mount activism, he worked for nearly a decade in the Ministry of Immigrant Absorption, quitting in protest of Israel's 2005 withdrawal from Gaza.He lives in the West Bank settlement of Otniel, and was a neighbor to slain Israeli woman Dafna Meir, who was stabbed to death in her home earlier this year. Like Meir, Glick is the foster parent of two children, and father of six. He and his wife are also the legal guardians to the six children of Tali and Yitzhak Ames, who were killed in a terrorist attack in 2010.While reviled by Palestinians as an "extremist" and "provocateur," Glick casts himself as an avowed human rights activist and frames the debate over Jewish prayer at the Temple Mount as a human rights issue."I'm a very big supporter of human rights and I think we should do whatever we can to promote freedom of speech for everybody. I believe in liberty, I believe in equality and I think those are the basic values the Jewish state is based on," Glick said.Michael Melchior, a former government minister who was active with Glick's father, Shimon, in the liberal-religious Meimad party, has questioned whether Glick should be celebrated as a voice of tolerance. While Melchior admires Glick's use of universalist language in his Temple Mount work, he said Glick is inconsistent in that he does not advocate for Palestinian rights."The human rights motive is used to say, 'Well, why shouldn't Jews have the right to pray everywhere?'" Melchior said. "But the human rights motive is a universal motive. If you believe in human rights, will you apply that to everything else that has to do with human rights?"But Glick, who does not believe in the two-state solution and maintains Israel and the world must abandon the initiative, told The Times of Israel the government must improve the lives of Palestinians."That's our goal: I don't think we want to live in a state where there are two kinds of civilians, [where] everybody has a different kind of law. There are people that are suffering, and there are very severe human rights issues," he said. "I think the best thing to do is talk. The best thing to do is talk openly. I feel people are not so willing to trust each other, and we have to work to build up some kind of model of dialogue based on trust."Reconciling with the Palestinians and bringing them into the Israeli fold won't happen "in one day," he said. "But it will not happen at all if we don't start working on it gradually."-'Reform Jews no less Jewish than everybody else'-In tune with his call for dialogue, Glick said there is "extremism" in Israeli discourse and encourages a "more civilized" debate over the issues dividing Israeli society."I think we should do whatever we can to calm things down. Find a common denominator," he said. On one of the most divisive issues recently, the manslaughter conviction of an IDF soldier accused of shooting dead a disarmed Palestinian stabber, he said: "We don't have to call him a murderer, but he's not a hero.""The soldier made a big mistake. And as a soldier, when you make mistakes, you pay for your mistakes."Glick has also condemned the apparently unprovoked police brutality against an Arab supermarket worker in Tel Aviv and said he had hoped he would be entering a broader unity government with the Zionist Union."I would have been very happy if there had been a wider government. I think that should be our goal," he said.Glick's views on freedom of worship also extends to the new mixed-gender plaza at the Western Wall, and he said he was confounded by the opposition to the new section, which has largely come from the ultra-Orthodox parties in the Knesset."Everybody should be able to pray as he wishes. I don't understand where the problem begins," he said. "Reform Jews are no less Jewish than everybody else.""Why does the fact that I want to pray differently than you — why should that bother you?" he said fervently. "I don't understand."Dov Lieber and JTA contributed to this report.

In rare show of independence, US pro-Israel heavyweights press hard for two-state solution-Jewish community leaders are drafting proposals for the next president, some of them at odds with the Israeli government, that seek to satisfy Palestinian demand for sovereignty, Israeli security needs-By Ron Kampeas May 25, 2016, 2:07 am-THE TIMES OF ISRAEL

WASHINGTON (JTA) — In a rare and sharp split with Israel's government policy, a group of Jewish community leaders want to get a proposal for a two-state solution to the Israeli-Palestinian conflict on the next president's desk.Two complementary US and Israeli working papers to be launched next week propose immediate actions Israel can take to prepare the ground for two states and a longer-term security structure that aims to satisfy Palestinian ambitions for sovereignty and Israeli security needs.Elements of the proposals, including dismantling some settlements now and preparing for Palestinian sovereignty in Jerusalem, are radical departures from the policies of Prime Minister Benjamin Netanyahu's current government, perhaps the most right wing in Israeli history. Tactically, getting the next president to kick-start new talks is also anathema to Netanyahu, who regards outside pressure as counterproductive.The organization behind the push, the Israel Policy Forum, is not new to such initiatives. It was established in the early 1990s at the behest of late prime minister Yitzhak Rabin, who went over the head of what was then a hawkish pro-Israel establishment to seek US Jewish backing for his peace talks with the Palestinians.This time, however, the party doing the reaching over is not the Israeli prime minister but Jewish community heavyweights who have helmed major Jewish organizations, from the Conference of Presidents of Major American Jewish Organizations to the Anti-Defamation League.In the last 18 months or so, the Israel Policy Forum has signed to its board Alan Solow and Robert Sugarman, past chairmen of the Presidents Conference, the Jewish community's foreign policy umbrella group. Sugarman also is a past president of the ADL.On board, too, are Robert Elman and Robert Goodkind, past presidents of the American Jewish Committee, and Susie Gelman, a past president of the Jewish Federation of Greater Washington and an early major funder of The Israel Project. Solow, Sugarman and Gelman, with Israel Policy Forum staff, met last week with JTA.The Israel Policy Forum has never disbanded, but the new heavyweights represent the kind of clout it hasn't seen in years.The initiative will formally launch at a conference here on May 31, showcasing proposals for resolving the Israeli-Palestinian conflict from veterans of the Israeli and American diplomatic establishments — represented by Commanders for Israel's Security and the Center for a New American Security, respectively.Mainstream Jewish groups have long been resistant to openly challenging Israel on security issues. Solow said that was less of a consideration in Israel's volatile political climate."One doesn't know what Israel's government is going to look like in a week," he said.Solow also noted the stasis following the collapse of the last round of Israeli-Palestinian talks in 2014 that has driven Democrats to criticize Israel more freely as they see the prospects of two states diminish."Taking on the perspective from those in the pro-Israel community, the only reasonable Zionist solution is to have two states for two people," Solow said.Both likely presidential nominees, Republican Donald Trump and Democrat Hillary Clinton, have said they would like to address Israeli-Palestinian peace."Every time a new administration comes into office, these issues get a fresh look, that's a historical fact," said Solow, probably the Jewish leader who has been closest to President Barack Obama.The board members lend the initiative political clout in an election year in which much media attention on pro-Israel voices is focused on Republican mega-donors such as casino magnate Sheldon Adelson and hedge funder Paul Singer, who have sharply hawkish outlooks. Adelson, who endorsed Trump this month — reportedly to the tune of $100 million plus — is often depicted in the media as the bellwether of the "pro-Israel" donor class.Adelson is close to Netanyahu and has called a Palestinian state a "steppingstone for the destruction of Israel and the Jewish people." He broke with the American Israel Public Affairs Committee in 2007 when he discovered it was tacitly backing then-Prime Minister Ehud Olmert's peace initiative.While Trump says he is eager to see if he can bring about a two-state solution, most of the Republicans he defeated had all but abandoned the idea in the near term — a skepticism that still prevails among congressional Republicans.David Halperin, the Israel Policy Forum's director, said he had secured meetings with Republicans to discuss the project, but with more difficulty than he had with Democrats."In the current political climate, we would like to make this more bipartisan," he said.So is this initiative, at least in part, about making it clear that the pro-Israel buck does not start and stop in Adelson's suite at his Las Vegas Venetian? "You're not going to get disagreement from us," Sugarman said.Solow said the polling demonstrates that the "overwhelming number of American Jews support the position we're taking." The fact that members of the IPF board have held significant leadership roles in American Jewry "will provide additional credibility" to the initiative, he said.The Israel Policy Forum is planning private and public presentations for Jewish community leaders and members of Congress. The board members will be a key presence."We are the connector to the American Jewish community on all of this," Gelman said.Sugarman said the plan for two states would couple with a robust and detailed effort to keep Israel secure, a commonplace posture in Israel — at least on the center and left — he said was missing from the American Jewish conversation. Much of Israel's right now rejects the two-state solution."It's never been pushed here the way IPF is pushing it," he said.AIPAC in principle is in favor of peace talks between Israel and the Palestinians, but the prominent pro-Israel lobbying group would never consider getting ahead of the Israeli government in advancing how to define two states as these plans do. For J Street, the organizing principle is two states, and since its 2008 founding the more liberal lobbying group has made inroads among Democrats. But its tough criticisms of Israel have alienated the same Jewish institutions that the IPF board members have on their resumes.The emphasis of the proposals is on preparing Israel psychologically, politically and militarily for two states while countering what the authors of the Israeli plan describe as "fear mongering" from those who oppose Palestinian statehood.Israel "must seize the initiative to determine its destiny and shape a better future for our and our neighbor's children," the 67-page Commanders for Israel's Security plan says. "There is no exclusively military solution to the conflict or to waves of terror."The Israeli team's proposals include, among other recommendations for immediate action, a settlement freeze, encouraging settlers who live outside the West Bank security fence to move back inside its perimeter and setting up a precursor for Palestinian sovereignty in predominantly Arab neighborhoods of Jerusalem.The Center for a New American Security proposals to be unveiled May 31 will focus on the long-range security underpinnings of a peace plan."We want to make sure that there are real tangible plans out there, that there are options to deal with security," said Michael Koplow, policy director for the Israel Policy Forum.

Mighty Iran forced world to strike nuke deal, supreme leader says-Ayatollah Khamenei warns against 'soft war' West is waging on Islamic Republic in bid to erode power from within-By Times of Israel staff May 26, 2016, 4:57 pm

Iranian Supreme Leader Ayatollah Ali Khamenei said Thursday that Tehran, through its "might," forced world powers into striking last year's nuclear deal, but urged vigilance against the West's "soft war" against the Islamic Republic.After years of negotiations, Iran and world powers, led by the United States, reached an agreement last year to freeze and inspect Iran's rogue nuclear program in return for sanctions relief."The other sides accepted (to recognize) Iran's nuclear industry after they saw Iran's might," demonstrated by Tehran's ability to enrich uranium to 20%, Khamenei told a meeting of the Assembly of Experts Thursday."The enemy which once wasn't ready to accept even the existence of one centrifuge in Iran, was forced to accept the same fact after facing the country's nuclear power," Fars news quoted Khamenei saying. "Actually, the Americans didn't make this concession but we took it in light of our own power."Speaking to the council entrusted with the authority to appoint the next supreme leader, Khamenei warned that Iranian officials "should be vigilant about the West's continued soft war against Iran… the enemies want to weaken the system from inside," Reuters reported.Earlier this week Iran's Assembly of Experts chose ultra-conservative Ayatollah Ahmad Jannati to head the key body.The 89-year-old cleric is one of the few hardliners who secured reelection in a February vote that saw a landslide for reformist and moderates in the capital and big gains elsewhere.Hardliners like Jannati nonetheless control the Islamic Republic's judiciary, military, and Guardian Council, the body that oversees laws and election candidates, and public broadcasters, Reuters reported."By impairing centers of powers in Iran, it will be easy to harm the establishment from inside."

WORLD POWERS IN THE LAST DAYS (END OF AGE OF GRACE NOT THE WORLD)

EUROPEAN UNION-KING OF WEST-DAN 9:26-27,DAN 7:23-24,DAN 11:40,REV 13:1-10
EGYPT-KING OF THE SOUTH-DAN 11:40
RUSSIA-KING OF THE NORTH-EZEK 38:1-2,EZEK 39:1-3
CHINA-KING OF THE EAST-DAN 11:44,REV 9:16,18
VATICAN-RELIGIOUS LEADER-REV 13:11-18,REV 17:4-5,9,18

WORLD TERRORISM

GENESIS 6:11-13
11 The earth also was corrupt before God, and the earth was filled with violence.(WORLD TERRORISM,MURDERS)(HAMAS IN HEBREW IS VIOLENCE)
12 And God looked upon the earth, and, behold, it was corrupt; for all flesh had corrupted his way upon the earth.
13 And God said unto Noah, The end of all flesh is come before me; for the earth is filled with violence (TERRORISM)(HAMAS) through them; and, behold, I will destroy them with the earth.

GENESIS 16:11-12
11 And the angel of the LORD said unto her,(HAGAR) Behold, thou art with child, and shalt bear a son, and shalt call his name Ishmael;(FATHER OF THE ARAB/MUSLIMS) because the LORD hath heard thy affliction.
12 And he (ISHMAEL-FATHER OF THE ARAB-MUSLIMS) will be a wild (DONKEY-JACKASS) man;(ISLAM IS A FAKE AND DANGEROUS SEX FOR MURDER CULT) his hand will be against every man,(ISLAM HATES EVERYONE) and every man's hand against him;(PROTECTING THEMSELVES FROM BEING BEHEADED) and he (ISHMAEL ARAB/MUSLIM) shall dwell in the presence of all his brethren.(LITERAL-THE ARABS LIVE WITH THEIR BRETHERN JEWS)

ISAIAH 14:12-14
12 How art thou fallen from heaven, O Lucifer,(SATAN) son of the morning!(HEBREW-CRECENT MOON-ISLAM) how art thou cut down to the ground, which didst weaken the nations!
13 For thou hast said in thine heart, I will ascend into heaven, I will exalt my throne above the stars of God: I will sit also upon the mount of the congregation, in the sides of the north:
14 I (SATAN HAS EYE TROUBLES) will ascend above the heights of the clouds; I will be like the most High.(AND 1/3RD OF THE ANGELS OF HEAVEN FELL WITH SATAN AND BECAME DEMONS)

JOHN 16:2
2 They shall put you out of the synagogues: yea, the time cometh, that whosoever killeth you will think that he doeth God service.(ISLAM MURDERS IN THE NAME OF MOON GOD ALLAH OF ISLAM)

Muslim mob attacked Christian homes in Egyptian province-[The Canadian Press]-Hamza Hendawi, The Associated Press-May 26, 2016-YAHOONEWS

CAIRO - A Muslim mob ransacked and torched seven Christian homes last week in a province south of the Egyptian capital, Cairo, after rumours spread that a Christian man had an affair with a Muslim woman, according to a statement by the local Orthodox Coptic church.Released late Wednesday, the statement said that during the attack last Friday, the mother of the Christian man, who had fled the village in Minya province, was publicly stripped of her clothes by the mob to humiliate her.The statement was signed by Anba Makarios, Minya's top Christian cleric, who on Wednesday night told a talks show host on the private Dream TV network that the elderly woman was dragged out of her home by the mob who beat her and insulted her before they stripped her of her clothes and paraded her naked on the streets while chanting Allahu Akbar, or "God is great."The woman had only reported the incident to the police five days later, said Makarios, adding that she had found it too difficult to "swallow the humiliation" she suffered.Extramarital affairs or sex between unmarried couples are taboo among both Muslims and Christians in conservative Egypt. They often attract violent reactions in rural areas, where questions of honour can lead to deadly family feuds that endure for years or result in ostracizing of the perpetrators.Christian men cannot marry Muslim women in Egypt unless they convert to Islam first, but Muslim men can marry Christian women. An affair between a Christian man and a Muslim woman is almost certain to cause a great deal of trouble, particularly in rural areas.Anba Makarios said in the statement that police arrived at the scene of Friday's violence nearly two hours after the attack began and arrested six people. The family of the Christian man had notified the police of threats against them by Muslim villagers the day before the attack, he said."No one did anything and the police took no pre-emptive or security measures in anticipation of the attacks," the cleric said in another TV interview Wednesday night. "We are not living in a jungle or a tribal society. It's incorrect for anyone to declare himself judge, police and ruler," he told Ahmed Moussa, a prominent talk show host on the private Sada el-Balad television.Christians, who make up about 10 per cent of Egypt's population of more than 90 million people, have long complained of discrimination in the mostly Muslim nation.President Abdel-Fattah el-Sissi, in office since 2014, has sought to address some of their grievances, changing election laws to allow more Christians into the national legislature and easing restrictions on building new churches and renovating old ones.But many Christians say they are still consistently victimized in disputes with Muslims.Criminal gangs have often targeted wealthy Christian families south of Cairo in recent years, kidnapping their children for ransom. There have also been scores of cases in recent years of underage Christian girls lured away from their families by Muslim men who force them to convert and keep them in hiding until they reach adulthood. Christians often complain that police don't do enough to pursue the Muslim perpetrators.At least 35 per cent of Minya's population is Christian, the largest in any of Egypt's 27 provinces.Makarios also told Moussa of Sada el-Balad television that the late arrival of the police gave the attackers "ample time" to do what they had set out to do. He predicted the village crisis will most likely be handled through a government-sponsored meeting of the two sides in which the Christians will be forced to accept "humiliating" conditions for reconciliation.If the case were different, and a Muslim man was having an affair with a Christian woman, the reaction would have hardly been so violent, he added."It is a disgrace for honest men to remain silent while accepting, seeing or hearing this," Makarios said.

Sun will align directly over Kaaba, Islam's holiest shrine, on Friday-By Tuqa Khalid, CNN-Updated 8:45 AM ET, Thu May 26, 2016

Dubai, United Arab Emirates (CNN)It is Islam's holiest shrine -- and for a few moments on Friday, it will also be the easiest to find.Astronomers say the sun will pass directly over the top of the Kaaba at the Grand Mosque in Saudi Arabia at 12:18 p.m. local time -- coinciding with the call to Friday prayers at the mosque -- and when it does, the cube-shaped structure, draped in black silk at the center of the world's most sacred Muslim site, will cast no shadow.Muslims across the world must face the direction -- known as the "Qibla" -- of the Kaaba when praying. Friday's alignment of the sun over the shrine, which happens twice a year, means the faithful can find the Qibla simply by facing the sun."This celestial phenomenon will enable people all over the Earth who can see the sun at that moment to determine the direction of the Qibla through the simplest and easiest ways," Mulhim bin Mohammed Al Hindi, an astronomy researcher at King Abdulaziz University in Riyadh, told Saudi news agency SPA. "A man facing the sun (at that moment) will be heading to the Qibla with an accuracy of 100%."Those living near the Kaaba, however, will find it more difficult than the rest of the world to locate the direction the sun is traveling, and will have to rely on an ancient method to locate the sun. "They can determine the Qibla through the shadows of objects," Al Hindi said. "If a pen is situated vertically, the Qibla's direction will be the exact opposite to the pen's shadow."Using shadows to determine the Qibla dates back to the 12th century, according to Al Hindi. Facing the Kaaba -- Islam's holiest site and the destination for the annual pilgrimage known as the Hajj -- is one of the religion's chief requirements, in addition to performing ablution (ritual cleansing with water) and reciting verses of the Quran while praying.

EU asks for G7's help on refugees By Eric Maurice-MAY 26,16-EUOBSERVER

BRUSSELS, Today, 09:08-The EU is asking the help of the G7 group of wealthy nations to cope with the refugee crisis."We would also like the global community to show solidarity and recognise the fact that this is a global crisis," European Council president Donald Tusk said on Thursday (26 May) at the beginning of the G7 summit in Ise-Shima, Japan."We need the leadership of G7. And honestly speaking if we do not take the lead in managing this crisis nobody else will," he told journalists.Tusk noted that because of geography, Europe would continue to bear the most responsibility in managing the crisis, but he said the G7 could provide help in three areas.The first area is global assistance to refugees – especially in Turkey, Lebanon and Jordan, which together host around 4 million Syrian refugees.These countries were "providing a global public good, and this public good must be financed by the global community", Tusk said.The council president also called on the G7 to "encourage international financial institutions and other donors to raise their assistance"."EU funds for Syria, Africa and Turkey, along with the work of the European Investment Bank serve as a role model for all of us," he said.-More action needed-Tusk said that more action was needed "to make legal channels of migration possible" and said that the G7 should "encourage the establishment of resettlement schemes and other legal forms of migration all around the world"."Europe is doing a lot and we are happy to share our experiences," he said. "Those who criticise us should rather think how to increase their assistance because what Europe provides is already massive."Tusk was speaking at the start of a two-day summit between leaders of Japan, the US, Germany, France, the UK, Canada, Italy and the EU, where global economy will be topping the agenda.Japanese prime minister Shinzo Abe, who opened the meeting by taking his counterparts to Ise Jingu, one of Shinto's holiest temples, expects the summit to back his ideas for fiscal stimulus to boost the world economy.Security issues - mainly terrorism, tensions around Chinese military activities and the North Korean nuclear programme - will also be discussed, as well as climate change and the refugee crisis.-New crisis-After that more than one million people reached Europe last year, mainly through Turkey and the Balkans, arrivals of refugees have gone down since the EU sealed a deal with Turkey in March.Speaking to journalists in Ise-Shima, European Commission president Jean-Claude Juncker said the deal was "already producing effects".But after Turkish president Recep Tayyip Erdogan threatened to stop controlling migrant flows to Europe if Turkey did not get accelerated visa liberalisation, Juncker said he expected Turkey to "stick to its commitments"."Threats are not the best diplomatic instrument you can use – one should stop using them because they will produce no effect whatsoever," he said.As EU leaders expect G7 support for refugees, concerns over a new crisis in the Mediterranean have grown in recent days.More than 500 people were rescued on Tuesday by the Italian navy off the Libyan coast. Around 2,600 were rescued the day before, and 800 on Sunday.On Monday, EU foreign affairs ministers decided to train Libyan coastguard to participate in Sophia, the EU's anti migrant-smuggling naval operation.

Terrorists likely stockpiling explosives in EU, says Europol By Nikolaj Nielsen-EUOBSERVER

BRUSSELS, 24. May, 09:30-The threat of terrorists attacks in the EU remains the top national security concern among member states, with some 211 foiled plots last year alone, according to a top EU security official.The threat of another attack similar in scale to the Paris attack in November last year or in Brussels this past March has national authorities on edge.Manuel Navarrete Paniagua, the head of the European Counter Terrorism Centre at the EU police agency Europol, told euro-deputies on Monday (23 May) that terrorist cells in the EU were likely stockpiling explosives for later use."We have some information reported by the member states that terrorists groups are trying to establish large clandestine stockpiles of explosives in the European Union to be used eventually in large scale home attacks," he said.Paniagua was briefing MEPs in the civil liberties committee on the yet-to-be published EU Terrorism Situation & Trend Report (TE-SAT) compiled by Europol and member states.The report is set for publication in a few weeks' time.Paniagua cited figures and broader conclusions due in the report, noting that "jihadist terrorism" remains the top threat to security in the European Union.The latest attacks in the EU suggest much better coordination among the terrorists than previously thought. He said their combined use of explosives and firearms was also a novelty and a threat that is evolving rapidly.Authorities have yet to nail down any single profile of a home-grown terrorist or foreign fighter.But he said many have petty criminal backgrounds. He pointed out a significant proportion of foreign fighters have also been diagnosed with mental problems.More than 4,000 so-called foreign fighters have been identified in the EU and entered into a Europol database."Using the terrorist financial tracking programme, we provided last year more than 2,700 leads regarding foreign terrorist fighters to the member states," he said.Some 1,057 people were also arrested last year on terrorism-related offences, he said.He said there are also unconfirmed reports that some jihadist militants have set up training camps in the Western Balkans and some EU states.-Terrorists and migration flows-Other concerns related to terrorists exploiting the migration flows from Turkey and elsewhere to enter the European Union."We found no evidence of the systematic of using this flow to infiltrate terrorists into the European Union. But they do, they use it, we have some cases, some of the people that perpetrated the Paris attacks were eventually disguised in this immigration flow," he said.Paniagua said migrants were being victimised twice as result. First they flee terrorists and then again when the same attempt to infiltrate the EU by hiding among the refugees, he said."Again, we have no indication that this systematic," he said.Earlier this month, Europol announced it would deploy some 200 counter-terrorist and other investigators to migrant arrival centres known as hotspots in Italy and Greece.Of those, Europol said it would dispatch around 50 "at key points on the external border of the EU" to track down and help identify suspected criminals and terrorists.A European Commission report earlier this month noted that Turkey is suspected to have around 1,300 Turkish citizens fighting alongside Islamic militant groups in Syria and Iraq.It noted that the plan to lift visa restrictions on Turkish nationals "could potentially have an impact on the terrorist risk in the EU".

Finance ministers baulk at tax-avoidance rules By Aleksandra Eriksson-MAY 26,16-EUOBSERVER

BRUSSELS, Today, 09:10-EU finance ministers have failed to agree a scheme to outlaw some of the most common practices used by large companies to avoid paying taxes."We could strike a deal very quickly," said Dutch finance minister Jeroen Dijsselbloem, who chaired the meeting on Wednesday (25 May) and had hoped to sign off the deal."We could have done it by simply giving in to objections of different ministers. But that's not the way we are doing this. We need an effective deal, not just a deal," he told reporters.Dijsselbloem was confident his colleagues would solve outstanding issues in the coming weeks and back the proposal at their next meeting in June, before the end of the Dutch presidency of the Council of the EU.EU countries came under pressure to crack down on tax avoidance after a massive leak of documents from a Panama-based law firm revealed how companies and wealthy individuals used loopholes and legal practices to dodge taxes.EU states lose up to €70 billion in revenue every year because of tax avoidance, according to estimates by MEPs."We have to deliver. Public support for fighting tax avoidance and aggressive planning is very strong," Dijsselbloem added.The draft directive is partly based on recommendations from the OECD (Organisation for Economic Cooperation and Development) on fighting tax planning strategies that take advantage of legal loopholes and shift profits to low tax locations.But some ministers fear that doing so will hurt their national interests.One bone of contention is a rule that would stop parent companies from shifting income to subsidiaries in lower-taxed jurisdictions, the so-called controlled foreign company (CFC) rule.-Competitiveness-Ireland and Luxembourg, which have lower companies taxes than most, said the wording was not consistent with European case law, an allegation that was rebuffed by European commissioner for economy Pierre Moscovici.Some countries raised concerns that competitiveness would suffer if non-EU countries did not take similar steps.Dijsselbloem hopes an expert committee - the Code of Conduct Group on Business Taxation - will provide guidelines that shed light on what constitutes valid commercial reasons and genuine economic activities.Another proposal to tax money that comes back to the EU from tax-free or low-tax countries met such opposition that it may be scrapped."We still think it's a good idea," Moscovici said. "But we won't let it become an obstacle to adopting the proposal."Some were also concerned that the proposal would be used by the EU to gain legal powers over taxation. They suggested the commission should sign an annex to deny this was the case.The draft directive must be approved unanimously, as it concerns tax matters.The council of finance ministers approved rules on tax reporting by the largest multinational companies, those whose annual revenue exceeds €750 million. It also gave the commission heads-up to make a list of tax havens.-Panama Papers probe-Meanwhile, the European Parliament's legal service approved members' efforts to set up a special inquiry on tax avoidance and money laundering."We will look at the role of intermediaries - banks, investment funds, tax advisers, the big four accounting firms - in facilitating tax avoidance and money laundering," Green MEP Sven Giegold told EUobserver.Parliament wants to know why the commission did not use existing EU rules to control the booming industry.If the commission failed to apply the law, it could be guilty of contravention and maladministration.The legal green light to set up the committee came on Tuesday (24 May).That means MEPs could elect committee members during the next plenary session. The committee is expected to hold a first meeting in June in order to schedule its work after the summer recess.

STEPHEN HARPER SHOULD RUN AS A THIRD PARTY LEADER IN AMERICA.THEY NEED A BIG TIME CHRISTIAN AND ISRAEL SUPPORTER AS THEIR PRESIDENT.AND STEPHEN IS BOTH.

Harper prepares final farewell to party ahead of plans to step down as MP-[The Canadian Press]-Stephanie Levitz, The Canadian Press-May 25, 2016-YAHOONEWS

OTTAWA - Stephen Harper is slowly closing his Ottawa office as he prepares to step down after serving for over 14 years as a member of Parliament.The former prime minister and Conservative party leader is not expected to return when the House does next fall, already handing out new personal contact information to some as he prepares to launch his next career as an advocate for international causes that dominated his foreign policy while in office.Harper resigned as Conservative leader after his party lost the October election, but stayed on as MP for his Calgary riding — a move not without precedent but which left many wondering how his party could move on if he wasn't.But he has discussed with several confidants in recent months what he might to do next. Plans are slowly coalescing for a foundation or institute that would focus on foreign policy matters such as advocacy for Israel and Ukraine and maternal, newborn and child health.Spots on several corporate boards are being considered as well.Harper already tested the waters for a role in international affairs when he travelled to Las Vegas in April to speak with the Republican Jewish Coalition on a range of issues including how to unite a fractured party and Middle East causes."Thanks all for a great weekend in support of Israel," read a message from his Twitter account after that meeting.The issue of party unity is expected to be a theme of Harper's speech to the Conservative convention in Vancouver on Thursday night, when he addresses party members in public for the first time since election night. Some hint of his future plans may also be in those remarks.Harper was first elected in 1993 as a Reform MP and served until 1997 when he left to join a conservative advocacy group. He returned to the Commons in 2002 as the leader of the Canadian Alliance and of the Official Opposition, going on to become the leader of the modern day Conservatives in 2004.A spokesperson for the former prime minister did not return requests for comment.He has kept a low public profile since his party lost the last election, refraining entirely from any public comment on the new government — even as it dismantles elements of his government's agenda.He has been present in the House of Commons for votes. And widely circulated online was a screen shot of his surprised look in response to Prime Minister Justin Trudeau charging across the floor of the Commons last week, grabbing the Tory whip and colliding with NDP MP Ruth Ellen Brosseau in the process.Those close to Harper say while many have sought his advice on issues before the House in recent months, he has not inserted himself into many conversations and despite an appearance at the party's first caucus meeting, has not taken an active role there either.Many MPs and party members have spoken critically since the election about the control Harper exerted over the party machine and from the prime minister's office. The verdict in Sen. Mike Duffy's trial last month was also a scathing indictment of some of the things that happened under Harper's watch.Some of that bad blood will resurface at the Conservative convention this weekend with several resolutions set to be debated on handing more power to the grassroots of the party.Harper's speech is expected to be short, and one he had to be convinced to give in person, rather than by video message which had been one suggestion on the table early on.The 57-year-old is fond of telling friends the only reason anyone ever paid attention to him was that he was prime minister; and now that he isn't, it's someone else's turn.Follow @StephanieLevitz on Twitter

Trump secures delegates needed to clinch Republican presidential nomination - AP-[Reuters]-May 26, 2016-YAHOONEWS

WASHINGTON (Reuters) - U.S. Republican presidential candidate Donald Trump has reached the number of delegates needed to secure the party's presidential nomination, the Associated Press reported on Thursday, citing its own delegate count.A small number of unbound delegates said they would support Trump at the party's July convention, the AP reported, pushing the billionaire businessman over the 1,237-delegate threshold he needed to avoid a contested convention ahead of the Nov. 8 election.Trump, a billionaire New York real estate magnate and former reality TV star, had become the presumptive Republican nominee earlier this month when his final two rivals dropped out of the race. But securing the necessary delegates effectively ends Trump's primary campaign, in which he outlasted 16 other Republicans seeking the nomination.Republicans are expected to finalise their pick when delegates vote during the July 18-21 convention in Cleveland.Trump would face either former U.S. Secretary of State Hillary Clinton or U.S. Senator Bernie Sanders of Vermont, who are vying for the Democratic nomination.(Reporting by Megan Cassella; Editing by Mohammad Zargham and Jonathan Oatis)

Clinton Email Scandal: Hillary Never Got Legal OK For Her Risky Setup-INVESTERS DAILY-MAY 25,16

When Hillary Clinton's use of a private email server located in the basement of her New York home became public a year ago, Clinton claimed that there was nothing wrong with what she had done."I fully complied with every rule I was governed by," she said at her March 2015 news conference. She's repeated that claim many times since.But a new report from the State Department's inspector general says that, in fact, Clinton broke the rules.The report found that Clinton didn't seek legal approval for the unusual set up, according to the Washington Post, which obtained an advance copy of the IG report.What's more, the IG said, the State Department staff wouldn't have given her the OK, because of "the security risks in doing so."Those risks are at the heart of the Clinton email scandal. By using a home-brew server, Clinton allowed sometimes highly classified material to be sent and received over her very vulnerable server.Despite Clinton's early denial that none of the emails she sent or received were classified, it turns out that roughly 2,000 were deemed classified when the State Department reviewed them before public release. The Post found that Clinton wrote 104 of them herself.The IG also said that, "At a minimum, Secretary Clinton should have surrendered all emails dealing with Department issues before leaving government service."Clinton didn't turn over those emails until more than year after she stepped down as secretary of state, and even then she decided on her own which emails were "work-related" and deleted the rest."Because she did not do so, she did not comply with the Department's policies that were implemented in accordance with the Federal Records Act," the report said.To state the obvious, "did not comply" is the opposite of "fully complied."Which means Clinton was either lying when she made her claim — one of many lies that she's racked up as the email scandal unfolded — or she was unaware of the rules. Either way, it's a damning indictment of her credibility.With Clinton's poll numbers sagging, this revelation isn't going help her public image.