Saturday, December 05, 2015
DAY 04-AT LEAST 14 KILLED-21 INJURED AT A SAN BERNADINO DISABILITY OFFICE.-IS THIS ANOTHER ISLAMIC-MUSLIM TERRORIST ATTACK.BY THAT SEX FOR MURDER-DEATH CULT 2 SHOOTERS.POSSIBLY 2 OTHER ACCOMPLICES.
JEWISH KING JESUS IS COMING AT THE RAPTURE FOR US IN THE CLOUDS-DON'T MISS IT FOR THE WORLD.THE BIBLE TAKEN LITERALLY- WHEN THE PLAIN SENSE MAKES GOOD SENSE-SEEK NO OTHER SENSE-LEST YOU END UP IN NONSENSE.GET SAVED NOW- CALL ON JESUS TODAY.THE ONLY SAVIOR OF THE WHOLE EARTH - NO OTHER. 1 COR 15:23-JESUS THE FIRST FRUITS-CHRISTIANS RAPTURED TO JESUS-FIRST FRUITS OF THE SPIRIT-23 But every man in his own order: Christ the firstfruits; afterward they that are Christ's at his coming.ROMANS 8:23 And not only they, but ourselves also, which have the firstfruits of the Spirit, even we ourselves groan within ourselves, waiting for the adoption, to wit, the redemption of our body.(THE PRE-TRIB RAPTURE)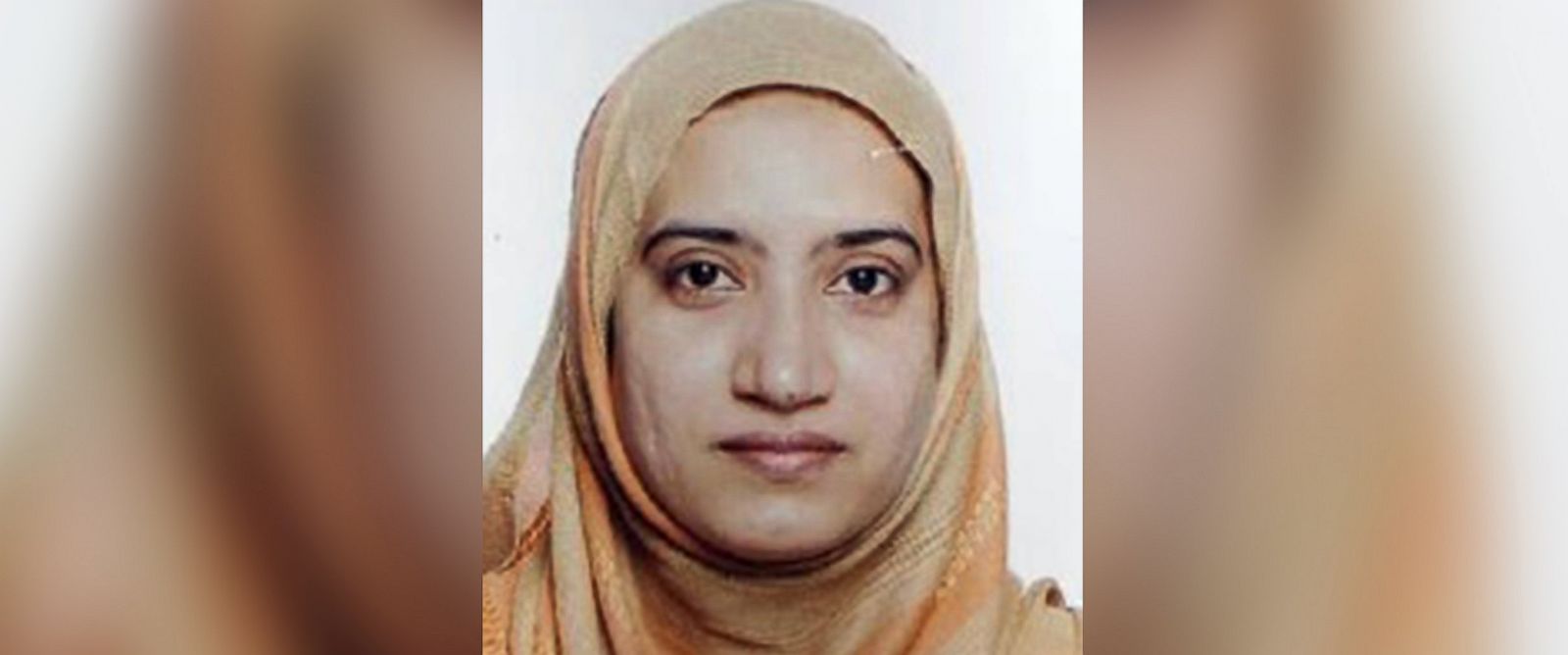 MURDER -SEX FOR MURDER ISLAMIC-MUSLIM DEATH CULTIST TASHFEEN MALIK -PIC ABCNEWS.COM-LEADER TERRORIST OF THE 2 REPORTS SAY.THAT MURDERED 14 AND INJURED 21 IN INLAND REGIONAL HEALTH CENTER.
MURDER -SEX FOR MURDER ISLAMIC-MUSLIM DEATH CULTIST SYED FAROOK-PIC ABCACTIONNEWS.COM-PUPPET FOLLOWER POSSIBLY TERRORIST OF THE 2 REPORTS SAY.THAT MURDERED 14 AND INJURED 21 IN INLAND REGIONAL HEALTH CENTER.
MURDER
JEREMIAH 1:5
5 Before I formed thee in the belly I knew thee;(GOD ORDAINED OR LIVES BEFORE WE WERE EVEN CREATED IN A WOMANS BODY)(GOD NEVER CREATED ANYONE HOMOSEXUAL)(AND THIS TELLS US ABORTION IS MURDER) and before thou camest forth out of the womb I sanctified thee, and I ordained thee a prophet unto the nations.
GENESIS 4:8-11 (THE FIRST MURDER)
8 And Cain talked with Abel his brother: and it came to pass, when they were in the field, that Cain rose up against Abel his brother, and slew him.
9 And the LORD said unto Cain, Where is Abel thy brother? And he said, I know not: Am I my brother's keeper?
10 And he said, What hast thou done? the voice of thy brother's blood crieth unto me from the ground.
11 And now art thou cursed from the earth, which hath opened her mouth to receive thy brother's blood from thy hand;
GENESIS 6:11-13 (EARTH DESTROYED BECAUSE OF TERRORISM,MURDERS)
11 The earth also was corrupt before God, and the earth was filled with violence.
12 And God looked upon the earth, and, behold, it was corrupt; for all flesh had corrupted his way upon the earth.
13 And God said unto Noah, The end of all flesh is come before me; for the earth is filled with violence through them; and, behold, I will destroy them with the earth.
JOHN 8:44
44 Ye are of your father the devil, and the lusts of your father ye will do. He was a murderer from the beginning, and abode not in the truth, because there is no truth in him. When he speaketh a lie, he speaketh of his own: for he is a liar, and the father of it.
EXODUS 20:13
13 Thou shalt not kill.(Murder)(THAT INCLUDES ABORTION)
MATTHEW 18:6
6 But whoso shall offend (HURT) one of these little ones (CHILDREN) which believe in me,(JESUS) it were better for him that a millstone were hanged about his neck, and that he were drowned in the depth of the sea.(THATS THE DEATH PENALTY FOLKS)
EXODUS 21:12
12 He that smiteth (MURDER)a man,(OR BABY) so that he die, shall be surely put to death.(THATS THE DEATH PENALTY PEOPLE)
REVELATION 9:20-21
20 And the rest of the men which were not killed by these plagues yet repented not of the works of their hands, that they should not worship devils,(OCCULT) and idols of gold, and silver, and brass, and stone, and of wood: which neither can see, nor hear, nor walk:
21 Neither repented they of their murders, nor of their sorceries,(DRUG ADDICTIONS) nor of their fornication,(SEX OUTSIDE OF MARRIAGE) nor of their thefts.(STEALING)
FAMILY LAWYERS STICK UP FOR MURDERS FAROOK AND MALIK-NO EVIDENCE THEY KILLED THE PEOPLE
https://www.youtube.com/watch?v=i36xi8JCpxI
https://www.youtube.com/watch?v=5WE0TZO0Vd0
https://www.youtube.com/watch?v=onrsMN6EO24
https://www.youtube.com/watch?v=iA1fNFYTdqc
https://www.youtube.com/watch?v=zCqSoKmD8KI
https://www.youtube.com/watch?v=RsNRoqYZxvQ
https://www.youtube.com/watch?v=Y_OTPyAKyOA
https://www.youtube.com/watch?v=bKlthzDtKJo
https://www.youtube.com/watch?v=LyTtc_apxJ4
DAYS OF THE TERRORIST MURDER AT CALIFORNIA
http://israndjer.blogspot.ca/2015/12/day-03-at-least-14-killed-21-injured-at.html
http://israndjer.blogspot.ca/2015/12/day-02-at-least-14-killed-17-injured-at.html
http://israndjer.blogspot.ca/2015/12/day-01-at-least-20-shot-at-san-beradino.html
CALIFORNIA DISABILITY OFFICES
http://arcanet.org/services-supports/statewide-contacts.html
INLAND-WERE SHOOTING TOOK PLACE
http://inlandrc.org - director: Carol Fitzgibbons
http://regionalcenter.org/regional-centers/inland-regional-center
https://www.facebook.com/inlandregionalcenter/info/?tab=page_info
INLAND REGIONAL CENTER WERE SHOOTING TOOK PLACE-pic-heavy
(Kate Mather / Los Angeles Times)
UPDATE-DECEMBER 06,2015-06:00PM
WHAT WE WILL AND WILL NOT HEAR FROM OBAMAS SO CALLED TERRORIST SPEECH AT 8PM TONIGHT.

WHAT WE WILL NOT HEAR FROM OBAMA TONIGHT.
ISLAMIC-MUSLIM-TERRORIST ATTACK IN THE SAME SENTENCE.
ISLAM IS A SEX FOR MURDER-72 VIRGIN-ALLAH-AK-BAR-DEATH MURDERING CULT.
I OBAMA AM A SUNNI-ARAB-MUSLIM WHO AGREES WITH THESE TERRORISTS.
I OBAMA WANT AMERICA DESTROYED BY MY ARAB-MUSLIM BRETHERN.
I OBAMA WILL SUPPORT ALL THE ISLAMIC MUSLIMS WHO KILL THEMSELVES IN THE NAME OF ALLAH OR PEDOPHILE PROPHET MUHAMMAD.
I OBAMA HAVE A YEAR LEFT TO LET RUSSIA-ARAB-MUSLIMS BRING DOWN THE AMERICAN DOLLAR.
I WILL NEVER DESTROY ISIL OR ISIS.
I WILL CONTINUE TO SHOOT PLANE BOMBS ON EMPTY BUILDINGS IN IRAQ AND SYRIA TO MAKE IT SOUND LIKE I AM KILLING TERRORISTS.SO I AM AMERICAS SAVIOR AND I WILL NOT HAVE TO KILL MY ARAB-MUSLIM BRETHERN.ESPECIALLY SUNNI MUSLIMS.

WHAT WE WILL HEAR FROM OBAMA TONIGHT.
ISIS IS ISIL-CHANGE NAME OF TERRORIST AND PEOPLE GET CONFUSED.
SAY TERRORIST BUT WILL NEVER MENTION ISLAMIC OR MUSLIM.
ISLAM IS A PEACEFUL RELIGION.
ISIL OR ISIS ARE A TERRORIST GROUP.BUT HAVE NOTHING TO DO WITH ISLAM.
THIS TERRORISM HAS TO STOP.SO WE MUST BAN ALL GUNS.
I OBAMA WILL BRING IN A BILL MYSELF TO BAN GUNS.
WE MUST MAKE LAWS TO BE ABLE TO TRACK TERRORISTS ON THE NET-24 HOURS A DAY.
WHOEVER SAYS ISLAM IS DANGEROUS ARE RACIST-HATER-BIGOTS.
WE MUST LET 100,000 MUSLIMS COME TO AMERICA NEXT YEAR-SO ISLAM DOES NOT FEEL OFFENDED BY THE TERRORIST ATTACKS.
ONLY MUSLIM TERRORISTS ARE ALLOWED TO BUY AK-47S-EVERYONE ELSE IS BANNED FROM SO.
ONLY ISLAM CAN BUILD BOMBS AND BOMB VESTS-EVERYONE ELSE GOES TO JAIL.FOR DOING SO.
I WILL PROTECT AMERICA BY KEEPING THE BORDERS WIDE OPEN-SO ISLAMIC TERRORISTS CAN MURDER INNOCENT CITIZENS.
AND THE AMERICAN GOVERNMENT MUST HIRE AGE 20-30 MUSLIM MEN IN ALL MAJOR OFFICES.SO THEY CAN NEGOTIATE WITH ISLAMIC TERRORISTS.
I OBAMA AND THE LEFTWING LIBERAL DEMOCRATE MEDIA-MUST SUCK HOLE UP TO ISLAM AND DENY ANY VIOLENCE IS CONNECTED TO MUSLIMS.
THE MEDIA MUST ALWAYS SAY ISLAM IS A PEACEFUL RELIGION.
THE MEDIA MUST ALWAYS SAY CHRISTIANS AND JEWS ARE RACIST-HATER-BIGOTS FOR SAYING ISLAM IS A DEATH CULT.
AND AMERICANS MUST WORSHIP ME OBAMA AS THE IMAM OF THE AMERICAN MOSQUE WHITEHOUSE.SO I CAN SPEW MY HATE AND GET AWAY WITH IT.
UPDATE-DECEMBER 06,2015-03:07PM
NOW WE JUST FIND OUT THE FATHER AND SYED WERE BOTH ISRAEL HATERS. SAYED WAS OBSESSED WITH ISRAEL HATE.HE TOLD HIS DAD ISRAEL HAS GOTTA GO.AND THE DAD REPLIED.CALM DOWN SON-ISRAEL WILL BE DESTROYED IN THE NEXT 2 YEARS.DO I HAVE NEWS FOR THESE RADICAL ISLAMIC-MUSLIM DEATH CULT-NUTJOBS.ISRAEL WILL NEVER BE DESTOYED.BUT AT LEAST 300 MILLION ISLAMIC-MUSLIMS WILL BE SLAUGHTERED BY ISRAELS ATOMIC BOMBS.THEN EATEN BY ISRAELS MIGRATING BIRDS.SO WE KNOW FOR SURE THIS ISLAMIC SLAUGHTER WILL OCCUR IN THE SPRING OR FALL OF THE YEAR- BECAUSE THATS WHEN AT LEAST 500 MILLION BIRDS MIGRATE THREW ISRAEL EVERY YEAR AT ITS PEAK TIMES.SO GOOD LUCK ISLAMIC MURDERER DEATH CULTISTS.YOUR DAYS ARE UP VERY SHORTLY.AND NUMBERED.

JOEL 2:3,30
3 A fire devoureth (ATOMIC BOMB) before them;(RUSSIAN-ARAB-MUSLIM ARMIES AGAINST ISRAEL) and behind them a flame burneth: the land is as the garden of Eden before them, and behind them a desolate wilderness; yea, and nothing shall escape them.
30 And I will shew wonders in the heavens and in the earth, blood, and fire, and pillars of smoke.(ATOMIC BOMB AFFECT)

ZECHARIAH 14:12-13
12 And this shall be the plague wherewith the LORD will smite all the people that have fought against Jerusalem; Their flesh shall consume away while they stand upon their feet,(DISOLVED FROM ATOMIC BOMB) and their eyes shall consume away in their holes,(DISOLVED FROM ATOMIC BOMB) and their tongue shall consume away in their mouth.(DISOLVED FROM ATOMIC BOMB)(BECAUSE NUKES HAVE BEEN USED ON ISRAELS ENEMIES)(GOD PROTECTS ISRAEL AND ALWAYS WILL)
13 And it shall come to pass in that day, that a great tumult from the LORD shall be among them; and they shall lay hold every one on the hand of his neighbour, and his hand shall rise up against the hand of his neighbour.(1/2-3 BILLION DIE IN WW3)(THIS IS AN ATOMIC BOMB EFFECT)
EZEKIEL 39:1-22
1 Therefore, thou son of man, prophesy against Gog,(LEADER OF RUSSIA) and say, Thus saith the Lord GOD; Behold, I am against thee, O Gog, the chief prince of Meshech (MOSCOW) and Tubal: (TUBOLSK)
2 And I will turn thee back,(RUSSIA-ARAB MUSLIM ISRAEL HATERS) and leave but the sixth part of thee,(5/6TH OR 300 MILLION DEAD RUSSIAN/ARAB/MUSLIMS I BELIEVE) and will cause thee to come up from the north parts,(RUSSIA) and will bring thee upon the mountains of Israel:
3 And I will smite thy bow out of thy left hand, and will cause thine arrows to fall out of thy right hand.
4 Thou shalt fall upon the mountains of Israel, thou, and all thy bands,( ARABS) and the people that is with thee: I will give thee unto the ravenous birds of every sort, and to the beasts of the field to be devoured.
5 Thou shalt fall upon the open field: for I have spoken it, saith the Lord GOD.
6 And I will send a fire on Magog,(NUCLEAR ATOMIC BOMB) and among them that dwell carelessly in the isles: and they shall know that I am the LORD.
7 So will I make my holy name known in the midst of my people Israel; and I will not let them pollute my holy name any more: and the heathen shall know that I am the LORD, the Holy One in Israel.
8 Behold, it is come, and it is done, saith the Lord GOD; this is the day whereof I have spoken.
9 And they that dwell in the cities of Israel shall go forth, and shall set on fire and burn the weapons, both the shields and the bucklers, the bows and the arrows, and the handstaves, and the spears, and they shall burn them with fire seven years:
10 So that they shall take no wood out of the field, neither cut down any out of the forests; for they shall burn the weapons with fire: and they shall spoil those that spoiled them, and rob those that robbed them, saith the Lord GOD.
11 And it shall come to pass in that day, that I will give unto Gog (RUSSIA/ARAB/MUSLIMS) a place there of graves in Israel, the valley of the passengers (EAST OF THE DEAD SEA IN JORDAN VALLEY) on the east of the sea: and it shall stop the noses of the passengers: and there shall they bury Gog (RUSSIAN) and all his multitude:(ARAB/MUSLIM HORDE) and they shall call it The valley of Hamongog.(BURIEL SITE OF THE 300 MILLION,RUSSIAN/ARAB/MUSLIMS)
12 And seven months shall the house of Israel be burying of them, that they may cleanse the land.(OF ISRAEL)
13 Yea, all the people of the land (OF ISRAEL) shall bury them; and it shall be to them a renown the day that I (GOD-JESUS) shall be glorified, saith the Lord GOD.
14 And they shall sever out men of continual employment,(NUCLEAR ATOMIC BOMB EXPERTS) passing through the land to bury with the passengers those that remain upon the face of the earth, to cleanse it: after the end of seven months shall they search.
15 And the passengers that pass through the land, when any seeth a man's bone, then shall he set up a sign by it,(WON'T TOUCH IT) till the buriers have buried it (PROPERLY) in the valley of Hamongog.(RUSSIA/ARAB/MUSLIMS NEW BURIEL SITE)(EAST OF THE DEAD SEA IN THE JORDAN VALLEY)
16 And also the name of the city shall be Hamonah. Thus shall they cleanse the land.(OF THE ISRAEL-GOD HATERS)
17 And, thou son of man, thus saith the Lord GOD; Speak unto every feathered fowl,(500 MILLION MIGRATING BIRDS THREW ISRAEL EVERY SPRING,FALL) and to every beast of the field, Assemble yourselves, and come; gather yourselves on every side to my sacrifice that I do sacrifice for you, even a great sacrifice upon the mountains of Israel, that ye may eat flesh, and drink blood.(OF THE RUSSIAN/ARAB/MUSLIM ARMIES)
18 Ye shall eat the flesh of the mighty, and drink the blood of the princes of the earth, of rams, of lambs, and of goats, of bullocks, all of them fatlings of Bashan.
19 And ye (MIGRATING BIRDS IN ISRAEL) shall eat fat till ye be full, and drink blood till ye be drunken, of my sacrifice which I have sacrificed for you.(RUSSIAN/ARAB/MUSLIM ISRAEL HATERS)
20 Thus ye shall be filled at my table with horses and chariots, with mighty men, and with all men of war, saith the Lord GOD.
21 And I (GOD-JESUS) will set my glory among the heathen,(WORLD NATIONS) and all the heathen (WORLD NATIONS) shall see my judgment that I have executed,(AGAINST ISRAELS ENEMIES) and my (GODS) hand that I have laid upon them.(ISRAELS HATER ENEMIES)
22 So the house of Israel shall know that I am the LORD their God from that day and forward.

ISRAEL SATAN COMES AGAINST

1 CHRONICLES 21:1
1 And Satan stood up against Israel, and provoked David to number Israel.

GENESIS 12:1-3
1 Now the LORD had said unto Abram, Get thee out of thy country, and from thy kindred, and from thy father's house, unto a land that I (GOD) will shew thee:
2 And I will make of thee a great nation, and I will bless thee, and make thy name great; and thou shalt be a blessing:
3 And I will bless them that bless thee,(ISRAELIS) and curse (DESTROY) him that curseth thee:(DESTROY THEM) and in thee shall all families of the earth be blessed.

ISAIAH 41:11
11 Behold, all they that were incensed against thee (ISRAEL) shall be ashamed and confounded: they shall be as nothing;(DESTROYED) and they that strive with thee shall perish.(ISRAEL HATERS WILL BE TOTALLY DESTROYED)

ISRAELS TROUBLE

JEREMIAH 30:7
7 Alas! for that day is great, so that none is like it: it is even the time of Jacob's trouble;(ISRAEL) but he shall be saved out of it.

DANIEL 12:1,4
1 And at that time shall Michael(ISRAELS WAR ANGEL) stand up, the great prince which standeth for the children of thy people:(ISRAEL) and there shall be a time of trouble, such as never was since there was a nation(May 14,48) even to that same time: and at that time thy people shall be delivered, every one that shall be found written in the book.
4 But thou, O Daniel, shut up the words, and seal the book, even to the time of the end: many shall run to and fro,(WORLD TRAVEL,IMMIGRATION) and knowledge shall be increased.(COMPUTERS,CHIP IMPLANTS ETC)
UPDATE-DECEMBER 06,2015-02:07PM
WE NOW FIND OUT MALIK WENT TO A RADICAL MOSQUE WITH A RADICAL IMAM IN PAKISTAN.SHE WAS CLOSE FRIENDS WITH THIS TERRORIST IMAM.
UPDATE-DECEMBER 06,2015-01:16PM
THE FATHER OF SYED FAROOK SAID HIS SON WAS OBSESSED WITH ANYTHING ABOUT ISIS.AND ENRIQUE MARQUEZ IS THE NAME OF THE LIFE LONG FREIND OF FAROOK WHO BOUGHT THE 2 RIFLES.AND NOW OWNED THE EX FAROOK HOUSE IN RIVERSIDE CALIFORNIA.AND WE NOW KNOW MARQUEZ SIGNED HIMSELF INTO A MENTAL INSTITUTION AFTER THE TERRORIST ATTACK.I WONDER WAS THAT DONE ON PURPOSE SO POLICE COULD NOT TALK TO MARQUEZ ABOUT THE TERRORIST ATTACK.OR WAS HE INVOLVED IN IT SOME WAY.AND GOT A GUILTY CONSCIENCE- AND FELT LIKE HE WOULD KILL HIMSELF FROM THE GUILT.AND SIGNED INTO THE MENTAL INSTITUTION.WE WILL FIND OUT AS THE INVESTIGATION CONTINUES.AS THE POLICE FIND OUT MORE.
UPDATE-DECEMBER 06,2015-08:00AM
WE NOW FIND OUT THAT MALIKS HOUSE SHE USED ON THE FIANCE VISA CONTRACT. NEVER EXISTED.AND ALSO FAROOK AND MALIK HAS A LINK TO A TERRORIST GROUP IN MINNESOTA.MOHAMMID HASAN. WHO DOES NOT LIVE IN AMERICA ANYMORE.IT WOULD NOT SURPRISE ME TO FIND OUT THAT THIS HASAN ISIS TERRORIST RECRUTER- NOW LIVES IN PAKISTAN. OR SAUDI-ARABIA AND THAT THE 2 LONG RIFLES SO CALLED BOUGHT LEGALLY BY FAROOKS ROOM MATE AT THE RIVERSIDE HOME.WAS SOME HOW SHIPPED FROM PAKISTAN BY THIS HASAN GUY.WE WILL SEE IN THE NEXT COUPLE OF DAYS IF THE GUNS TRACE BACK TO HASAN AND MALIKS FAMILY BACK IN PAKISTAN. THEN WE WILL KNOW IT WAS A TERRORIST GROUP IN PAKISTAN THAT GOT THE GUNS TO FAROOK AND MALIK. AND I CAN BET 99% THAT MALIKS FAMILY IS HEAVILY INVOLVED IN THIS TERRORIST ATTACK ALSO.BUT WE WILL SEE.THE GUN TRAIL AND MONEY TRAIL FROM THE GUNS SHOULD UNRAVEL THIS TERRORIST SCHEME NICELY.
4 OF THE GUNS USED BY FAROOK-MALIK IN CALIFORNIA TERRORIST ATTACK-pic-89.3kpcc-AND NOW POLICE CAN TRAIL THE GUNS POSSIBLY BACK TO PAKISTAN OR SAUDI-ARABIA.

Key developments-FROM LOS ANGELES TIMES-DEC 6,15-Two assailants opened fire in San Bernardino at a holiday party in the Inland Regional Center around 11 a.m. Wednesday. Fourteen people were killed and 21 wounded, most of them county employees. The Times is collecting their stories.The two attackers, who were married, were killed in a gun battle with police. They were U.S.-born Syed Rizwan Farook and Pakistan national Tashfeen Malik, and had an arsenal of ammunition and pipe bombs in their Redlands home.There is no sign the couple were part of a terrorist network, officials said, but it is officially investigating the shooting as terrorism. Federal law enforcement sources say the attack might also be workplace related. Officials said Malik pledged allegiance to Islamic State in a Facebook post and Farook had contact with people from at least two terrorist organizations overseas. A radio station and website associated with Islamic State claimed the couple were supporters of the militant group .Malik was a onetime "modern girl" who became religious during college and then began posting extremist messages on Facebook after arriving in the U.S., a family member in Pakistan told The Times.President Obama will give a rare address from the Oval Office on Sunday at 5 p.m. Pacific time, 8 p.m. Eastern time.

San Bernardino Shooting update: Rifles used in attack were modified to be illegal-Chris Keller December 04, 08:11 PM-89.3KPCC

Modifications made to rifles used Wednesday in the mass shooting in San Bernardino made them technically illegal to possess in California under the state's assault weapons ban.Fourteen people died and 19 people were injured in the shooting at the Inland Regional Center. Two police officers were later injured during a shootout that killed suspects Syed Farook and Tashfeen Malik.Meredith Davis, a special agent with the bureau of Alcohol Tobacco and Firearms, said the rifles were purchased legally. But the .223 caliber Smith & Wesson M&P 15 authorities recovered had been modified to make it fully automatic, illegal under federal law.A field test of the rifle showed the modification did not work, she said.The other rifle - a .223 caliber DPMS A-15 - was modified to accept a high-capacity magazine, and to bypass the so-called bullet button, which makes removing a magazine easier, Davis said.California bans guns with magazines that detach for quick reloading. Since 2000 the state has banned the sale or manufacture of magazines that can hold more than 10 rounds.At least four magazines designed to hold 30 rounds were recovered from the Inland Regional Center.Technicians are coming to California to examine both rifles to make an official determination, Davis said.Davis said the agency isn't publicizing where the rifles were sold, and declined to name the person who purchased the rifles citing the ongoing investigation.Earlier Friday, the Dave Bowdich, the FBI's assistant director in charge of the Los Angeles Field Office, said the agency has spoken to the person who purchased the rifles. "That person is not under arrest at this point," Bowdich said.The rifles and two semi-automatic handguns were found Wednesday following the shootout. The handguns recovered had not been modified, Davis said. Authorities said Farook purchased those firearms legally.Authorities also recovered thousands of rounds of ammunition, explosive devices and a .22 caliber rifle.Legislators enacted California's assault weapons ban in 1989. Following a court challenge in 2000, the law was upheld. Gun owners could keep their assault weapons provided they registered with the state before Jan. 23, 2001.There are some 145,000 assault weapons that remain in the state under this grandfather provision, according to state Department of Justice data.
UPDATE-DECEMBER 05,2015-11:00PM
I JUST DISCOVERED WERE FAROOK AND MALIK LIVED BEFORE THEY MOVED TO THE REDLANDS HOME.THEY LIVED IN RIVERSIDE CALIFORNIA.RIGHT BESIDE THE GUY WHO BOUGHT THE RIFLE LEGALLY.TODAY POLICE BROKE INTO THE HOUSE OF EITHER THE ONE WHO BOUGHT THE RIFLE OR WERE FAROOK AND MALIK USED TO LIVE.I WILL HAVE TO FIND OUT MORE FROM THE NEWS ON THAT.ON THE UPDATE HERE.THE RAID WAS DONE ON THIS HOUSE IS BECAUSE THIS GUY WHO BOUGHT THE 2 RIFLES WAS FAROOKS ROOM MATE.NOT NEIBOUR.SO IT WAS THE HOUSE WERE BOTH LIVED.THE LONG RIFLE BUYER AND FAROOK.
UPDATE-DECEMBER 05,2015-12:00AM
THE LANDLORD YESTERDAY LET THE MEDIA INTO THE FAROOK AND MALIKS HOUSE.WHAT WE NEVER SEEN AMOUNG THE FALSE IDS-DEATH CULT QURAN CULT BOOKS-PAPERS-ARABIC WRITING ON THE WALL.PROBABLY SAYING ABOUT PEDOPHILE PROPHET MUHAMMAD OR THEIR DEATH CULT MOON GOD ALLAH.BUT THERE WAS NO FINGER PRINT POWDER ALL OVER THE PLACE.SO HOW DO THEY EXPECT TO GET OTHER PEOPLE INVOLVED WITH THIS MARRIED TERRORIST COUPLE IF THEY GOT NO FINGER PRINTS TO CHECK OUT-IS MY QUESTION TO THE FBI.DID OBAMA TELL THE FBI NOT TO PRINTS FROM THE PLACE..INTERESTING. I WONDER IF WE WILL EVER FIND OUT.
AND ALSO LATE 2012-MY GUESSED DATES--FAROOK MUST HAVE STARTED TALKING ON THE INTERNET WITH MALIK.AND OTHER TERRORISTS AND OR SYMPOTHIZ ERS.AND FAROOK MUST HAVE SAID HE WANTED TO MARRY MALIK.AND THAT SHE GET A FIANCE VISA TO COME TO CALIFORNIA.IF THATS WERE HE LIVED IN 2012.OR FAROOK AND MALIK AND MALIKS PARENTS ARRANGED A MARRIAGE FOR FAROOK AND MALIK.AND TO COME TO AMERICA LEGALLY. MALIK AND FAROOK DECIDED TO GET MALIK A 90 DAY FIANCE VISA.SO SHE COULD COME TO AMERICA. JUST IN CASE ANY OF MALIKS FAMILY MEMBERS WERE ON ANY AMERICAN TERRORIST LISTS. BY THE SOUNDS OF IT-FAROOK MET MALIK IN SAUDI-ARABIA AT THE HAJJ. OR THEY MET OVER THE INTERNET AND MADE A PLAN TO MEET FACE TO FACE AT THE HAJJ.HE WOULD COME FROM CALIFORNIA. AND MALIK WOULD COME FROM HER HOME IN PAKISTAN.THEN FAROOK-MALIK AND MALIKS PARENTS EITHER ARRANGED THEM TO MARRY-OR THE 2 DECIDED TO MARRY AND SCHEMED UP THE 90 DAY FIANCE VISA TO GET HER TO AMERICA.THEN IN 2013 SOME TIME - SINCE I HEARD THEY WERE MARRIED FOR TWO YEARS.THE 2 PROBABLY MARRIED IN PAKISTAN WHEN FAROOK WENT TO PAKISTAN-THEN TO THE HAJJ IN SAUDI-ARABIA IN 2013.THEY MIGHT HAVE BEEN MARRIED IN PAKISTAN.BUT JUST KEPT IT A SECRET.SO IN 2014 MALIK COULD COME TO AMERICA ON A 90 DAY FIANCE VISA-TO GET TO AMERICA LEGALLY. I HEARD THAT MALIK NEVER CAME TO AMERICA TILL 2014.BUT IF THEY ARE MARRIED FOR 2 YEARS LIKE I HEAR ORIGINALLY.THEY MUST HAVE MARRIED IN PAKISTAN OR SAUDI-ARABIA.MOST LIKELY PAKISTAN.SINCE HER FAMILY LIVES THERE.
SO WERE EVER FAROOK WAS LIVING IN AMERICA IN 2014.WHEN MALIK CAME ON THE 90 DAY VISA.I NEVER HEARD.BUT IT MUST HAVE BEEN CLOSE TO WERE HE MOVED IN THE MIDDLE OF MAY 2015.WERE THEY WERE CURRENTLY LIVING AT REDLANDS HOUSE.AND SINCE WE KNOW FAROOK WORKED AT THE INLAND REGIONAL CENTER FOR 5 YEARS.HE AND MALIK PROBABLY LIVED IN SAN BERNADINO CALIFORNIA SOMEWHERE CLOSE TO THE REGIONAL CENTER. FAROOK WE KNOW WENT TO THE HAJJ IN SAUDI-ARABIA AGAIN IN 2014.THEN IN THE MIDDLE OF MAY 2015 AFTER MALIK WAS PREGNANT FOR 7.5 MONTHS OR SO.FAROOK AND MALIK MOVED TO THE REDLANDS HOUSE.MALIK MUST HAVE BEEN PREGNANT FOR ABOUT 7.5 MONTHS AT THE TIME.BECAUSE WE KNOW THE BABY IS CURRENTLY 6 MONTHS OLD WHEN MALIK DROPPED HER OFF AT HER MOTHERS PLACE JUST BEFORE THEY DONE THE TERRORIST ATTACK AT INLAND REGIONAL CENTER.SO THE BABY MUST HAVE BEEN BORN AROUND THE MIDDLE OF JULY AREA.FAROOK WENT TO THE HAJJ IN SAUDI FOR 9 DAYS.OR SET UP THE TERRORIST ATTACK WITH FREINDS OF HIS.AND WE KNOW THE NEIBOURS SEEN 4 MEN ALWAYS WORKING LATE AND RECIEVING ALL KINDS OF PACKAGES AT FAROOK AND MALIKS HOUSE EVER SINCE JUST AFTER THEY MOVED INTO THE REDLANDS HOUSE.
AND NOW FINALLY THE FBI ADMITTED IT WAS AN ISLAMIC-MUSLIM SEX FOR MURDER - DEATH CULT - TERRORIST ATTACK AT LEAST INSPIRED BY ISIS.IF NOT BROUGHT ABOUT BY ISIS IN IRAQ AND SYRIA.AND MALIK ON THE WAY TO KILL THE 14 INNOCENT PEOPLE OR BEFORE THE SHOOTOUT.WROTE ON FACEBOOK THAT SHE AND FAROOK GAVE THEIR ALLIGANCE TO ISIS AND ITS CALIPHATE LEADER BAGHDADI.
Sources: Tashfeen Malik pledged allegiance to Islamic State on Facebook-los angeles times-dec 4,15
Tashfeen Malik, who joined husband Syed Rizwan Farook in the San Bernardino mass shooting that killed 14 people, pledged allegiance to an Islamic State leader in a Facebook posting, two federal law enforcement officials said Friday.The officials, who were not authorized to speak publicly about the matter, cautioned that the new evidence did not mean that the militant group directed Malik and her husband to carry out the attack and that investigators think it instead suggests that the couple had become self-radicalized.Malik, who was born in Pakistan, spent time in Saudi Arabia before becoming engaged to Farook. She gained legal permanent resident status last year after they were married.One of the officials said the post was made under a different name and had since been removed, apparently by Malik herself. FBI technicians were able to recover it. Officials said the posting strongly suggested the attack was premeditated.Another federal law enforcement source told The Times that the suspects made an attempt to destroy electronic devices that they owned, which held data that could have helped investigators. The law enforcement source characterized the efforts to destroy the devices as unsuccessful.Richard A. Serrano, Brian Bennett and Richard Winton
FBI seized guns, ammo, computer and notebook from home of San Bernardino shooters-Inside the home of San Bernardino shooters Syed Rizwan Farook and Tashfeen Malik-Kate Mather, Laura J. Nelson and Marisa GerberContact Reporters-DEC 4,15-LOS ANGELES TIMES
FBI agents who searched the Redlands home of the shooters involved in a San Bernardino attack earlier this week removed a .22 caliber rifle, dozens of boxes of ammunition, weapons accessories, invoices from two gun sellers, a laptop computer and several data storage devices, according to an inventory the FBI left behind at the scene.Other seemingly more mundane items removed from the home included Christmas lights, an iPhone, a bank receipt, audio cassettes and a notebook with foreign language writing. From a black Lexus parked nearby the agents took shooting targets, a U-Haul receipt, packaging for a Go Pro camera, legal documents and other items.The weapons invoices came from Cheaper Than Dirt and Budsgunshop. com, but the document left at the home did not say what purchases the invoices were for.Cheaper Than Dirt is a "shooting sports discounter" based in Fort Worth, Texas, that sells guns, ammunition and tactical gear over the phone and online, according to its website. Among its wares are camouflage armored vests, high-capacity magazines and an array of semi-automatic rifles. Its logo features a speeding bullet."Bringing a firearm into your home is one of the most important decisions you can make," a woman said in a peppy tone on the company's message for callers waiting on hold. She later adds: "Federal law requires all firearms are to be shipped to federally licensed firearm dealers only."Reached by email, Chief Operating Officer Roberta Wilson declined to comment on whether Cheaper Than Dirt sold anything to Syed Rizwan Farook or Tashfeen Malik.An employee who answered the phone for Budsgunshop.com said she could not comment.Not long after reporters were able to review the FBI inventory left at the Redlands home, a ticker at the top of the shop's Web page showed 2,668 customers were currently online.The site, which assures customers that "purchasing a gun online is really, very easy," includes a specific section focused on helping Californians buy guns."Due to the amount of restrictions the State of California has placed for the ownership of firearms," the site reads, "we have dedicated an entire category of our website to help get you the firearms you need! You can find some of our 100% verified California legal firearms in the categories below."
San Bernardino shooting victims: la times-dec 04,15-Who they were-Clockwise from upper left; Tin Nguyen, Robert Adams, Sierra Clayborn, Daniel Kaufman, Yvette Velasco and Mike Wetzel.Clockwise from upper left; Tin Nguyen, Robert Adams, Sierra Clayborn, Daniel Kaufman, Yvette Velasco and Mike Wetzel.
PICTURES OF DEAD AND INJURED
http://www.latimes.com/local/lanow/la-me-ln-san-bernardino-shooting-victims-htmlstory.html
A father of six. A free-spirit who befriended strangers in the grocery store checkout line. A mother of three who fled religious persecution in Iran. A woman who was 8 when she and her mother left Vietnam for a better life. The youngest was 26. The oldest was 60.These are the names and stories of the 14 people killed in the San Bernardino shooting on Dec. 2, 2015. They lived across Southern California, from Los Angeles and Orange counties, in the Inland Empire and the San Bernardino Mountains that tower over the valley where the shooting occurred.The list will be updated as more information becomes available. It also includes information about some of the 21 people wounded.
KILLED CITIZENS AT INLAND REGIONAL CENTER
Fatalities-Robert Adams, 40-Injury: Fatal-Gender: Male-Hometown: Yucaipa-Occupation: Environmental health specialist-Marital status: Married-Children: 1--As an environmental health specialist with San Bernardino County, Robert Adams often inspected pools and food facilities during the construction phase.Adams, 40, and his wife grew up in the Inland Empire and were high school sweethearts, said family friend Jenni Kosse. They had tried to have kids for some time, she said, and he adored their 20-month-old daughter, Savannah. He loved taking her to the park and uploaded new pictures of her to Facebook almost every night."When you saw the three of them together," said a distressed Kosse, "you just wanted to jump in the middle and think, 'I want to have fun too.'"He always looked out for others. He could sense when someone was angry or frustrated, she said. He'd smile at them and ask, "How can I help you?" Almost always, Kosse said, the person's anger would melt away.Adams — who wore bright ties and his beard in a goatee — also spent time helping his parents, who donate doves to Inland Empire families who have lost a loved one, Kosse said. They give them away for free, she said, so families can release them at ceremonies."To be supportive," she said, her voice quivering. By Thursday night, a fundraising page set up by friends, who said they were struggling to "make sense of what makes NO sense," had raised more than $20,000 for the widow and young daughter.— Marisa Gerber.
Isaac Amanios, 60-Injury: Fatal-Gender: Male-Hometown: Fontana-Occupation: Health department employee-Marital status: Married-Children: 3--A family member called Isaac Amanios "an amazing father, brother, an amazing everything."In a brief conversation with a reporter, the woman, who asked not to be named, said Amanios was survived by his wife and three adult children. He worked for the county health department, according to the woman.On Twitter, Nat Berhe, safety for the New York Giants, said Amanios was his cousin and "a great human being.""Just got word that one of my cousins was among the 14 killed yesterday, I'm so sick right now," Berhe said in one Twitter post.Berhe is a San Bernardino native who played football at Colton High School."The true terror is that this keeps happening. I still can't believe it. Take a moment to think of the families hurting right now,"— Ben Poston
Bennetta Betbadal, 46-Courtesy of the family-Injury: Fatal-Gender: Female-Hometown: Rialto-Occupation: Environmental health specialist-Marital status: Married-Children: 3--Bennetta Betbadal fled to America with her family to "escape Islamic extremism and the persecution of Christians that followed Iranian Revolution."She was 18 at the time, according to statement released by her family. Her first stop was New York but she eventually moved to California, where she met and married Arlen Vedehyou, a police officer.Betbadal left her Rialto home Wednesday, eager to deliver a presentation to her colleagues in the San Bernardino County Department of Public Health at their meeting at the Inland Regional Center.She would not return to her husband and their three children, 10, 12 and 15 years old.Betbadal, who earned a chemistry degree from Cal Poly Pomona, worked as a health inspector and also led a team of restaurant inspectors, said Mark Russell, a friend who was acting as a spokesman for the family."It is the ultimate irony that her life would be stolen from her," the family said in their statement, "by what appears to be the same type of extremism that she fled so many years ago."— Matt Hamilton
Harry Bowman, 46-Injury: Fatal-Gender: Male-Hometown: Upland-Children: 2--Nobody was home at Harry Bowman's apartment in Upland on Thursday evening.A package was tucked neatly under the welcome mat on the concrete landing. It had been sent "priority express" by his mother from York, Pa. The postage was $44.95.It was addressed to "Hal."Bowman's name had been released by authorities earlier in the day, along with the 13 other victims of the mass shooting Wednesday in San Bernardino. He was 46.Neighbors said they didn't really know much about him, or anybody else at the Stoneridge Apartment Homes for that matter."There's not a lot of socializing," said Gina Lugo, 54, who lives in the one-bedroom next door with her mother. "People just go to work and come home."She said they had talked only once, when he advised her to call the management about a problem with the hot water.Across the hall, Dr. Guillermo Saenz, a 29-year-old medical resident, said he knew Bowman had at least one daughter."He would come out to the pool and teach her how to swim," he said.Reached by phone in York, Bowman's mother, Marion, said that her son had grown up there and moved to California for work more than 15 years ago.He had two daughters, she said, adding that the family wanted to protect their privacy.The package, she said, contained Christmas presents.— Alan Zarembo
Sierra Clayborn, 27-Injury: Fatal-Gender: Female-Hometown: Moreno Valley-Occupation: Environmental health specialist--Sierra Clayborn, a 2010 graduate of UC Riverside, worked as an environmental health specialist for San Bernardino County."I love hanging out with my friends and I love my blooming career in public and environmental health," she wrote on her Facebook page, where her profile photo still has the red, white and blue filter honoring victims of last month's terrorist attack in Paris. "I am dedicated to enjoying my new life, that God so graciously gave me, so I thank Him… and live life to the fullest. I love my life.""I love you more than you ever knew," her sister Tamishia wrote Thursday morning in a Facebook post. "You were taken too soon. My heart is broken. I am completely devastated."She was energetic, thoughtful and always smiling, said Mary Hale, manager of the Fontana apartment complex where Clayborn had lived for a year and a half."When I think of Sierra, only one word comes to mind: She was a lady," Hale said. "That's not a word I use lightly. She was a super, super lady."Hale told The Times that Clayborn had frequently said how much she loved her job. "She was dedicated to her profession, and she loved the opportunities to meet different people," Hale said.Clayborn shared an apartment with a boyfriend, Hale said.— Laura J. Nelson and Louis Sahagun
Juan Espinoza, 50-Courtesy of family-Injury: Fatal-Gender: Male-Hometown: Highland-Occupation: Health inspector-Marital status: Married-Children: 2--Juan Espinoza worked as an inspector for the county health department, his daughter, Jerusalem, said in a brief telephone interview. He is survived by his wife, a daughter and a son.— Laura J. Nelson
Aurora Godoy, 26-Injury: Fatal-Gender: Female-Hometown: San Jacinto-Occupation: Office assistant-Marital status: Married-Children: 1--Aurora Godoy had a wide smile and an open heart, and at the age of 26, the life she had planned for herself was falling into place.She and her husband, James Godoy, had met in 2003 during a Junior ROTC class at Carson High School, her husband said.They dated for about eight years before eloping in 2012. They bought a home in San Jacinto. She gave birth to their son, Alexander, who will turn 2 in January.Speaking by telephone as his son fussed in the background, James Godoy praised his late wife as a devoted mother."It was all about him," James Godoy said of his son.They did not plan on having more children, he added: "Oh no, one was enough."Over the years, Aurora Godoy had attended various colleges and a culinary school, and she was a few credits shy of completing her associate degree.For about three years, she worked for the San Bernardino County elections office.Since January, she worked as an office assistant in the county's Department of Public Health. She had joined her co-workers on Wednesday for a meeting at the Inland Regional Center.On Thursday afternoon, following a difficult, daylong wait, authorities informed James Godoy of his wife's death.Calls have since flooded in and co-workers have set up a fundraising page. But he said he had not yet processed what happened or how to move forward. No funeral arrangements have been made."Disbelief is the word," he said. "Disbelief."— Matt Hamilton
Shannon Johnson, 45-Injury: Fatal-Gender: Male-Hometown: Los Angeles-Occupation: Environmental health specialist--Shannon Johnson, a resident of Koreatown, rose before dawn to commute to San Bernardino.He worked as an inspector for the county's public health department for a decade, overseeing food safety, recreational health, and housing, according to his LinkedIn page.He was an ideal inspector, according to Susan Wangeman, former general manager at a Baker's Drive-Thru location where Johnson reviewed health conditions."When you see a health inspector, nine times out of 10 you say 'Oh my god,'" Wangeman said. "I never felt like that when he came him.""He was great at his job," she said. "Awesomely great at his job and he seemed like he truly liked it."Wangeman said Johnson regularly dined at the Foothill Boulevard restaurant, where he routinely ordered two burritos, fries and a big Coke.Johnson lived with his girlfriend, "a longtime member" of Mayor Eric Garcetti's crisis response team, a mayoral staff member said in an email."I send my deepest condolences to Shannon's family and all who are grieving loved ones in the aftermath of this senseless tragedy," Garcetti said in a prepared statement.— Laura J. Nelson and Ben Welsh
Larry Daniel Kaufman, 42-Injury: Fatal-Gender: Male-Hometown: Rialto-Occupation: Ran coffee shop at Inland Regional Center--Larry Daniel Kaufman, 42, considered himself a free spirit. He loved horror movies. He often held up the grocery store checkout line because he talked to everyone he met.He refused to get a driver's license, saying he didn't want to give up the daily rides to and from work from his boyfriend of nearly three years, Ryan Reyes. Reyes was the one who dropped him off Wednesday at his job running the coffee shop in Building 3 at the Inland Regional Center, training the developmentally disabled clients who worked there.Throughout the morning the couple traded texts and photos. At 10:37 a.m., Kaufman sent what was to be his final photo — a picture of a friend he had met at a comic book conference.About an hour later, Reyes, 32, received a text from his sister: "Hey Ry does Daniel work at the Regional Center in Sb? Check the news.""Call me ASAP!" he texted Kaufman. He left messages and texted repeatedly. There was no reply. After false information that he had been wounded, Reyes and Kaufman's loved ones waited 22 hours for word. Authorities needed a description to compare to the dead bodies still at the facility.Just under 6 feet tall and around 195 pounds, Reyes said. Black dress shoes with square toes. Khakis. A black polo shirt — the uniform for Coffee N More. No tattoos. Lots of rings and necklaces and one earring on each side — rainbow bars for gay pride.One minute past 24 hours from the last time Reyes heard from Kaufman, his phone rang. The aunt who adopted Kaufman had news: he was gone. — Alan Zarembo
Damian Meins, 58-Injury: Fatal-Gender: Male-Hometown: Riverside-Occupation: Health department employee--In an email sent to employees, Juan C. Perez, director of Riverside County Transportation & Land Management Agency, called Damian Meins a "bright light" that had been "extinguished from our world in a most tragic way."Perez said Meins had spent 28 years working for Riverside County and had recently returned to a position with the Environmental Health Dept. after retiring in 2010."I will always remember Damian as a caring, jovial man with a warm smile and a hearty laugh," Perez wrote.Meins was previously a physical education teacher and helped run after-school programs at St. Catherine's School in Riverside, where he played Santa for the children. He was a graduate of UC Riverside, school spokesman James Grant said."I just want everyone to know that he was a good man," said a woman who answered the phone at his home. She identified herself as his daughter but did not provide her name. ¿He was an amazing man.¿-Parents and students gathered with school staff on Thursday to remember Meins. One of those parents, Laurie Lee Nusbaum, posted photos on Facebook of a religious mural he painted at the school.¿This is such a tragedy and my 7-year-old daughter has learned a part of life that I wish I could protect her from,¿ Nusbaum wrote on Facebook.— Megan Garvey
Tin Nguyen, 31-Injury: Fatal-Gender: Female-Hometown: Santa Ana-Occupation: Health inspector--Tin Nguyen was just 8 when her mother fled Vietnam with her child and maternal grandparents. The family toiled and saved their paychecks to rebuild after the war in a country they believed was safe. A place where "younger people would find their rewards through education."Nguyen graduated from Cal State Fullerton with a degree in health sciences. For more than four years, she had worked as a county health inspector. On the job, she screened plenty of mom-and-pop restaurants, and away from work, she made sure to stay in constant touch with aunts, uncles and nearly 30 cousins ranging from age 3 to 41."You cannot imagine how caring she is. She had such a big heart," Emily Nguyen, 16, said of her cousin. "She never said no to us and would give you anything you asked."The extended family united every Sunday for dinner, according to uncle Phu Nguyen. "Tin was a huge part of our gatherings. Everyone loves her spirit, she is so cheerful and so wonderful to be with," he remembered. "Just days ago, she was trying on wedding dresses and had so much hope for the future."Nguyen and her longtime boyfriend San Trinh had planned to get engaged next year and to marry in 2017. The day before she was killed the couple toasted his 32nd birthday at a shabu-shabu restaurant."I work day in, day out, saving money. I intended to buy her a new house. We would move her Mom in to live with us. We talked about everything — our marriage, how many kids we wanted to have," the mechanical engineer from Westminster said. "If I could tell people anything from this experience, I'd say: 'Whatever you're planning, don't push it off. Get it done.' "Her mother Vanessa called her daughter "such a good soul.""Only she can understand me — she understood everything I went through," said Vanessa Nguyen, sobbing.Mother and daughter had planned for a wedding at their beloved St. Barbara's Catholic Church, a few miles from their house."She promised that no matter what, she would return to have her wedding there and now we're having a funeral," her mother said. "What will become of our lives?"— Anh Do
Nicholas Thalasinos, 52-Injury: Fatal-Gender: Male-Hometown: Colton-Occupation: Health inspector-Marital status: Married--Jennifer Thalasinos said her husband, Nicholas, was a "very devout believer."The couple, who met online and had been together for 14 years, were Messianic Jews. Nicholas Thalasinos wore tzitzit, traditional fringe tassels, as well as a tie clip with the Star of David."He became born again a couple of years ago, and because of that I had a very strong faith," she said, "so I know that he's in a much better place."He evangelized many, she said. "He wanted to serve the Lord and bring more people to the Lord."Friends recalled him as man who was always willing to lend a hand.Thalasinos said her husband, a health inspector, worked with shooting suspect Syed Rizwan Farook. She said that he was aware Farook was Muslim but had never mentioned that his co-worker had any extreme views. "If he would have ... my husband would have had something to say.""They got along," she said. "As far as I know, [Syed] got along with everybody. That's what's so shocking."Thalasinos said she had heard that before the shooting there may have been an argument at the party. She described her husband as very outspoken about Islamic terrorism, with strong conservative politics."I'm sure that he went down fighting and protecting people," she said.Thalasinos' last public Facebook post, written just hours before the shooting, mentioned receiving a threatening message related to Israel.— Corina Knoll and Veronica Rocha
Yvette Velasco, 27-Injury: Fatal-Gender: Female-Hometown: Fontana-Occupation: Health inspector--To her family, Yvette Velasco embodied intelligence and ambition.One of Robert and Marie Velasco's four daughters, the 27-year-old was "full of life and loved by all who knew her," according to a statement issued by her family.Since 2014, the Fontana native had worked as an environmental health specialist for the San Bernardino County Department of Public Health, according to public records.Yvette's sudden death has stunned her loved ones."We are devastated about what happened," the family statement said, "and are still processing this nightmare."— Louis Sahagun and Matt Hamilton
Michael Raymond Wetzel, 37-Injury: Fatal-Gender: Male-Hometown: Lake Arrowhead-Occupation: Supervising environmental health specialist-Marital status: Married-Children: 6--Around Lake Arrowhead, Mike Wetzel was a frequent sight, running errands with his six children in tow, three from his first marriage and three from his second.He loved babies, said family friend Arlene Arenas, 40, and could soothe a colicky infant when no one else could.His first year coaching local AYSO soccer, he led a team of five-year-old girls just learning the sport. Their team had a princess theme."He was super tall, and the littlest of girls thought he was a giant," said Arenas, whose daughter played on the team. "He had no qualms about letting them follow him around, or walking around like a monster, with the little ones shrieking and hanging off his legs."Wetzel graduated from Rim of the World High School in Twin Peaks, Calif., in 1996.Last summer, Arenas said she watched Wetzel and his wife, Renee, hold their baby and dance at a summer concert in Lake Arrowhead Village."We took those small moments for granted, " she said.In a post on Facebook on Wednesday, his wife had asked for prayers. "My husband was in the meeting where the shooting happened, " she wrote. "I have not been able to get in touch with him. Please please pray that he is OK."— Laura J. Nelson
INJURED PEOPLE
Injured--Patrick Baccari, 55-Injury: Not fatal-Gender: Male-Occupation: Food inspector--Patrick Baccari was about to dry his hands in the bathroom when bullets ripped into the towel dispenser, sending shrapnel into his face, blood spilling into his eyes. The rounds pocked the walls as he dove for cover onto the floor. He and another man pushed the door closed with their legs and waited for police arrive.— Jack Dolan, Paul Pringle and Stephen Ceasar
Kevin Ortiz, 24-Injury: Not fatal-Gender: Male-Marital status: Married--Kevin Ortiz, a county environmental inspector, was shot twice in the leg and once in the shoulder.Amid the chaos, the 24-year-old managed to call his wife of two weeks and father to tell them he was alive."Kevin said he had been shot three times and that he was in pain but he was all right," Dyana Ortiz, 23, said. "Then he said, 'I love you,' and I said, 'I love you.'"Seconds later, the phone call ended.Ortiz's family was not surprised he had found the ability to make these crucial phone calls."That's Kevin; he's a fighter," his brother David Ortiz said. "Through him, the Ortizes get to shine again."— Louis Sahagun
Denise Peraza, 27-Injury: Not fatal-Gender: Female--It was 2:45 p.m. when Denise Peraza, 27, called a relative who was waiting outside of the Arrowhead Regional Medical Center. As friends and relatives crowded around the phone, they listened as Peraza provided details of the shooting.She said the the doors of the environmental health services office of San Bernardino County opened and two people dressed all in black wearing black face masks entered with "big ol' guns" and started shooting randomly.Everyone dropped to the floor. It was during a holiday party.Peraza was hiding under a desk when she was shot once in the lower back. She said the shooters were gone and everything was perfectly silent for about five minutes. Then suddenly, the doors were pushed opened again but this time, it was law enforcement officers. Lots of them, and they yelled out: "Anyone who can move, leave immediately and find cover behind vehicles."Peraza said they were then helped into the beds of pickup trucks and taken to a safer location. — Louis Sahagun
Jennifer Stevens, 22-Injury: Not fatal-Gender: Female-Occupation: Environmental technician--Jennifer Stevens was shot in the stomach during Wednesday's attack, but is in stable condition after surgery, according to a fundraising page created by a family friend.She was hired last month as an environmental technician for the County of San Bernardino, according to her LinkedIn page.Stevens attended Redondo Union High School in Redondo Beach, and graduated from UC Riverside this spring, a university spokesman said. She previously worked as an instructor at a surf camp for adults and children.— Laura J. Nelson
Julie Swann-Paez-Injury: Not fatal-Gender: Female-Occupation: Health inspector--Julie Swann-Paez, a health department inspector, went to the department's holiday party with high expectations. She was set to receive an Employee of the Year award and spend time with colleagues.Instead her family got a horrifying text message. "Love you guys. Was shot."Attached to the message, sent around 11:20 a.m., was a photo of her face as she lay on the floor."I thought she was dead," said her son Nick Paez, 26.When they finally tracked her down, they learned she had been shot once in the upper thigh and once in the abdomen and needed surgery.A bullet shattered her pelvis, her children said.The family waited for hours to see her, but she was in a post-surgery recovery room. Doctors let them into the room for about five minutes around 10 p.m."They think it's your co-worker," Nick Paez remembered telling his mother."That doesn't make sense," she replied. "They were congratulating him for having a baby." — Sarah Parvini
San Bernardino shooting live updates: Media flood assailants' home after landlord lets them in-DEC 4,15LOS ANGELES TIMES
What we know-Two assailants opened fire in San Bernardino at a party in the Inland Regional Center around 11 a.m. Wednesday. Fourteen people were killed and 21 wounded, most of them county employees. The Times is collecting their stories .The two armed suspects , who were married, were killed in a gun battle with police. They were U.S.-born Syed Rizwan Farook and Pakistan national Tashfeen Malik.Federal law enforcement officials say Malik pledged allegiance to Islamic State in a Facebook post.President Obama and federal law enforcement officials have said the shooting was possibly related to terrorism but might also be workplace related.Police said there was "some degree of planning." The suspects were heavily armed and wearing tactical attire, and they had an arsenal of ammunition and pipe bombs in their Redlands home.11:47 A.M.-I'm scared to go where a lot of people are. I am so sad.Jena Nyende, shooting survivor-11:34 A.M.Federal source: Farook had contact with at least two terror groups-San Bernardino shooter Syed Rizwan Farook had contact with people from at least two terror organizations overseas, including the Nusra Front in Syria and al-Shabab in Somalia, a federal law enforcement official said Friday.The revelations came as the FBI formally announced they were investigating the shooting spree as an act of terrorism.As the investigation expands, the law enforcement source said, agents are trying to learn more about the couple's contacts here and overseas, "especially those in Pakistan" where Farook visited and Malik was born. One key question, said the official, "is if they had any weapons or terror training in Pakistan."— Richard Serrano-11:27 A.M."We are now investigating these horrific acts as an act of terrorism."David Bowdich, assistant director of the FBI's Los Angeles field office.10:46 A.M.FBI says it released shooters' apartment back to owner-According to FBI spokeswoman Lourdes Arocho, the FBI had concluded its investigation at the property."When we finish our searches we release the property back to the owner," she said.— Richard Winton-10:17 A.M.Sheriff's official says apartment is still an active crime scene-San Bernardino County Sheriff's Deputy Olivia Bozek said the apartment that reporters were allowed to enter Friday morning is still under investigation."My understanding is it was an active crime scene," she said.Reporters were allowed by a landlord to enter the apartment of San Bernardino assailants Syed Rizwan Farook and his wife, Tashfeen Malik. The chaotic scene was broadcast live on news channels.A man was seen using a crowbar to open the plywood-covered front door, allowing a rush of reporters, photographers and videographers to spill into the home.Bozek said the Redlands Police Department and the FBI are handling the crime scene at the home."As far as they told us, it's still an active investigation going on over there so I don't know why there's people in there," she said.— Joseph Serna and Stephen Ceasar-9:57 A.M.Media flood shooters' home after landlord allows them in-On Friday morning, reporters were allowed by a landlord to enter the apartment of Syed Rizwan Farook and his wife, Tashfeen Malik.A man was seen using a crowbar to open the plywood-covered front door, allowing a rush of reporters, photographers and videographers to spill into the home.The chaotic scene of reporters and TV cameras going through the apartment was broadcast live on news channels.Reporters were shown on networks rifling through what appeared to be personal information, including driver's licenses. Some were shown going through photos and entering closets.The scene had been closed off since the shooting. It was not immediately clear if law enforcement officials had allowed the apartment to be accessed.Los Angeles Times reporter Kate Mather was among the reporters allowed in.In the apartment, there were small black tables in the middle of the main room. On one table was a copy of the Koran.Another table had a lengthy list of dozens of items that the FBI had seized as part of their investigation. The list included Christmas lights, an iPhone, several boxes and bags of various types of ammunition, letters, a passport and gun accessories.— Kate Mather and Stephen Ceasar-9:06 A.M. Farook's sister and brother-in-law express sadness for victims — and shock-The sister of Syed Rizwan Farook told CBS that she was shocked that her brother and his wife, Tashfeen Malik, could be capable of carrying out a mass shooting that would leave so many people dead.Saira Khan condemned the Wednesday attack at the Inland Regional Center in San Bernardino that killed 14 people and injured 21."There is so many things I ask myself," Khan told the TV news station. "I ask myself if I had called him that morning or the night before and asked him how he was doing and what he was up to. If I had any inclination, maybe I could have stopped it."Khan described the couple as "shy and quiet."Farhan Khan, a brother-in-law of Farook, told NBC News that Farook was a "bad person" and that the shooting was a "a personal act" unrelated to his faith.— Veronica Rocha and Stephen Ceasar-8:33 A.M.-Sources: Tashfeen Malik pledged allegiance to Islamic State on Facebook-Tashfeen Malik, who joined husband Syed Rizwan Farook in the San Bernardino mass shooting that killed 14 people, pledged allegiance to an Islamic State leader in a Facebook posting, two federal law enforcement officials said Friday.The officials, who were not authorized to speak publicly about the matter, cautioned that the new evidence did not mean that the militant group directed Malik and her husband to carry out the attack and that investigators think it instead suggests that the couple had become self-radicalized.Malik, who was born in Pakistan, spent time in Saudi Arabia before becoming engaged to Farook. She gained legal permanent resident status last year after they were married.One of the officials said the post was made under a different name and had since been removed, apparently by Malik herself. FBI technicians were able to recover it. Officials said the posting strongly suggested the attack was premeditated.Another federal law enforcement source told The Times that the suspects made an attempt to destroy electronic devices that they owned, which held data that could have helped investigators. The law enforcement source characterized the efforts to destroy the devices as unsuccessful.Richard A. Serrano, Brian Bennett and Richard Winton-8:17 A.M.FBI search Corona home for second time-FBI agents on Thursday searched a home in Corona for a second time as they sought more information about the married couple, Syed Rizwan Farook and Tashfeen Malik, who authorities say killed 14 people in San Bernardino, a spokeswoman said.The agents obtained a federal search warrant, said Thom Mrozek, a spokesman for the U.S. attorney's office in Los Angeles."The affidavit in support of the warrant is under seal, so I cannot comment further," he said.The search of the home in Corona, in the 1700 block of Forum Way, did not result in any arrests, said FBI spokeswoman Laura Eimiller.Neighbors said FBI agents and SWAT officers participated in the search."FBI agents with bullhorns showed up at 5 a.m.," said Lorraine Otto, who lives next door to the home on Forum Way. "They kept saying, 'This is the FBI. Open the door. If you don't open the door, we'll break it open.'"—Richard Winton, Louis Sahagun and Kate Mather-8:08 A.M.All the dead and their stories-Clockwise from upper left; Tin Nguyen, Robert Adams, Sierra Clayborn, Daniel Kaufman, Yvette Velasco and Mike Wetzel. Clockwise from upper left; Tin Nguyen, Robert Adams, Sierra Clayborn, Daniel Kaufman, Yvette Velasco and Mike Wetzel.A father of six. A free spirit who befriended strangers in the grocery store checkout line. A mother of three who fled religious persecution in Iran. A woman who was 8 when she and her mother left Vietnam for a better life. The youngest was 26. The oldest was 60.These are the names and stories of the 14 people killed in the San Bernardino shooting on Dec. 2, 2015. They lived across Southern California, from Los Angeles and Orange counties, in the Inland Empire and the San Bernardino Mountains that tower over the valley where the shooting occurred.The list will be updated as more information becomes available. It also includes information about some of the 21 people wounded.7:22 A.M.Shooters unsuccessfully sought to modify rifle to fully automatic-Two federal sources tell The Times that Syed Rizwan Farook and Tashfeen Malik unsuccessfully attempted to modify one of the rifles used in the fatal San Bernardino shooting to make it fully automatic.— Richard Winton--7:22 A.M.Attorney: Tashfeen Malik's suspected connection to shooting 'ridiculous'-Attorney David Chelsey, who represents the family of Syed Rizwan Farook and Tashfeen Malik, told CNN, "There is a lot of disconnects and there is a lot of unknowns and there is a lot of things that quite frankly don't add up or seem implausible."Chelsey said the 90-pound Malik was not involved in the shooting and could not have carried the heavy ammunition and tactical gear."It just doesn't make sense for these two to act like some kind of Bonnie and Clyde or something," Chelsey said. "It's just ridiculous."Chelsey sat with the FBI for three hours to determine characteristics and affiliations that could have motivated Farook to carry out the shooting, he said."They couldn't find anything," he said. "They were totally stumped. They were totally frustrated." Chelsey said investigators are "clueless" about Farook's motivation."There was nothing to characterize to make him act in this manner," Chelsey said.— Veronica Rocha--6:10 A.M.-Tashfeen Malik's K1 visa and what it could mean-Tashfeen Malik arrived in the United States last year with a K1 visa, which is reserved for the fiancés of U.S. citizens, and allows the foreign-citizen fiancé to travel to the U.S. and marry his or her American sponsor within 90 days of arrival. It is one of dozens of visas that allow foreigners to enter the U.S.State Department spokesman Mark Toner said Thursday that K1 applicants, like other visa applicants, undergo an extensive counterterrorism screening that includes checks based on fingerprints and facial-recognition software.The attack has brought new attention to the previously obscure program, with some advocates for stricter immigration enforcement calling for investigations into the nation's visa screening process, and for the U.S. to halt its Syrian refugee program.If someone has a perfectly clean record and absolutely no evidence of ties to terrorist groups or organizations … how do you detect that all of a sudden they are going to leave their 6-month-old and go put body armor on ...? Maurice Goldman, immigration attorney with extensive experience handling K1 visas-—Kate Linthicum and Cindy Carcamo--4:51 A.M.'The biggest problem was that it was a gun-free zone'-Columnist Robin Abcarian visits Get Loaded, a gun shop five miles south of the Inland Regional Center, scene of the San Bernardino mass shooting.Her takeaway: "The respectful conversations I had at Get Loaded demonstrate why eliminating guns is a nonstarter."-3:28 A.M.Source: Explosives at shooting scene similar to design in Al Qaeda publication-One law enforcement source said investigators are trying to determine whether explosives left at the scene of the shooting were from a design found in Inspire magazine, the online publication of Al Qaeda in the Arabian Peninsula. The source noted that the design is easily accessible and doesn't mean that the attack was related to Al Qaeda. Police said the device included three pipe bombs attached to a remote-controlled device.— Richard Winton--3:02 A.M.Another day, another massacre-Steve Lopez reacts to the San Bernardino shooting:You sift through your own feelings of anger, helplessness and fear, knowing that mass shootings have happened before, certain that the world is full of fanatics who live to kill, and reminded once more that while we are all pretty safe statistically, there are no longer any safe places.Vigil at San Manuel Stadium. (Marcus Yam / Los Angeles Times)--2:32 A.M.People hold a vigil at San Manuel Stadium in San Bernardino.We've seen a lot of tragedies in San Bernardino. ... But there are a lot of good people here.Nadine Eastwood, 56, at the San Manuel Stadium vigil-1:25 A.M.Opinion: This shooting opens up a can of worms far bigger than gun control-The dialogue around the mass shooting in Colorado Springs just five days ago focused specifically on domestic issues. For San Bernardino, guns, explosives and Muslim suspects are all a part of the mix, prompting a conversation about more than just domestic gun control, although guns is always a good start.—Julia Kingsley and Jon Healey--12:13 A.M.A family moment-10:27 P.M.'I'm not going to stand up for a moment of silence again'-Sarah Wire has been closely following the California delegation's response to the shootings. First she detailed how Rep. Pete Aguilar learned about the tragedy back homeToday, Wire found many of California's Democrats visibly angry over what they feel is a pattern of mass shootings that Congress does nothing about.From the story:One California member of Congress will no longer stand on the House floor to pay tribute to mass shooting victims. The day after the horrific attack in San Bernardino, Rep. Jackie Speier says she'll boycott the congressional chamber or stay seated instead."I'm not going to stand up for a moment of silence again and then watch us do nothing. It's hypocritical and it speaks to our impotence that we think that it's good enough to just take out one minute and pray for the lives," the Hillsborough Democrat said. "The families of those who have died don't want our one minute of silence. They want some assurance that this kind of conduct is not going to be sanctioned in this country moving forward."I've had it. I have had it with inaction. I've had it with the sense that it's OK that we not act," Speier said, pounding her hand against her leg as she spoke.Speier was shot five times while on a congressional fact-finding mission into the People's Temple in Jonestown in 1978.A Republican state lawmaker minced no words responding to Speier's decision on Twitter.— Christina Bellantoni--9:25 P.M. | Killed-Aurora Godoy, 26-Aurora and James Godoy, high school sweethearts, dated for about eight years before eloping in 2012. They bought a home in San Jacinto, and she gave birth to their son, Alexander, who will turn 2 in January.Speaking by telephone as his son fussed in the background, James Godoy praised his late wife as a devoted mother.On Thursday afternoon, following a difficult, daylong wait, authorities informed James Godoy of his wife's death."Disbelief is the word," he said. "Disbelief."-— Matt Hamilton-9:20 P.M.-What should you do if there's a shooting at work? Most victims of mass shootings find themselves unexpectedly under siege -- at work, at school, at a concert, watching a movie, at home.A personal defense trainer in Thousand Oaks has a few suggestions people can use to prepare and give themselves a better chance of surviving an attack.1. Assess your environment before there's any sign of danger.2. Always be vigilant, and trust your gut.3. If danger arises, run to safety first; call loved ones later.— Michelle Maltais--9:16 P.M.'We will not be beaten'-Hundreds of people filed into San Bernardino's San Manuel Stadium for one of several vigils held tonight to honor the victims of Wednesday's attack and show support for the community. Some wiped away tears as they held candles. Others sat with their arms wrapped around each other.There were prayers for peace and praise for the police officers and firefighters who responded to the attack. "SB Strong" flashed on the video board in the outfield.The mood was somber but touched with a defiant optimism. City officials drew applause when they spoke of San Bernardino's resilience."Though we are a bankrupt city, and now we are a terrorized city, we will not be beaten," City Atty. Gary Saenz said.As families left the stadium and headed home, many placed votive candles below two wreaths of red and white flowers that were just outside the stands.People spoke quietly as they walked to their cars, still shocked by the scale of the tragedy.-- Soumya Karlamanga and Kate Mather--LOS ANGELES TIMES